Did you know that an image of someone with their eyes closed isn't worth publishing? From editorial shoots to portraits, and even snaps of celebrities taken by the paparazzi, eyes are the main feature and without them an image is just not the same. Whether you're a professional photographer or a beauty blogger, capturing the eye can prove to be difficult, but not impossible. At Parrot Print, we've put together tips, techniques and advice on how you can make photographing the eye easy.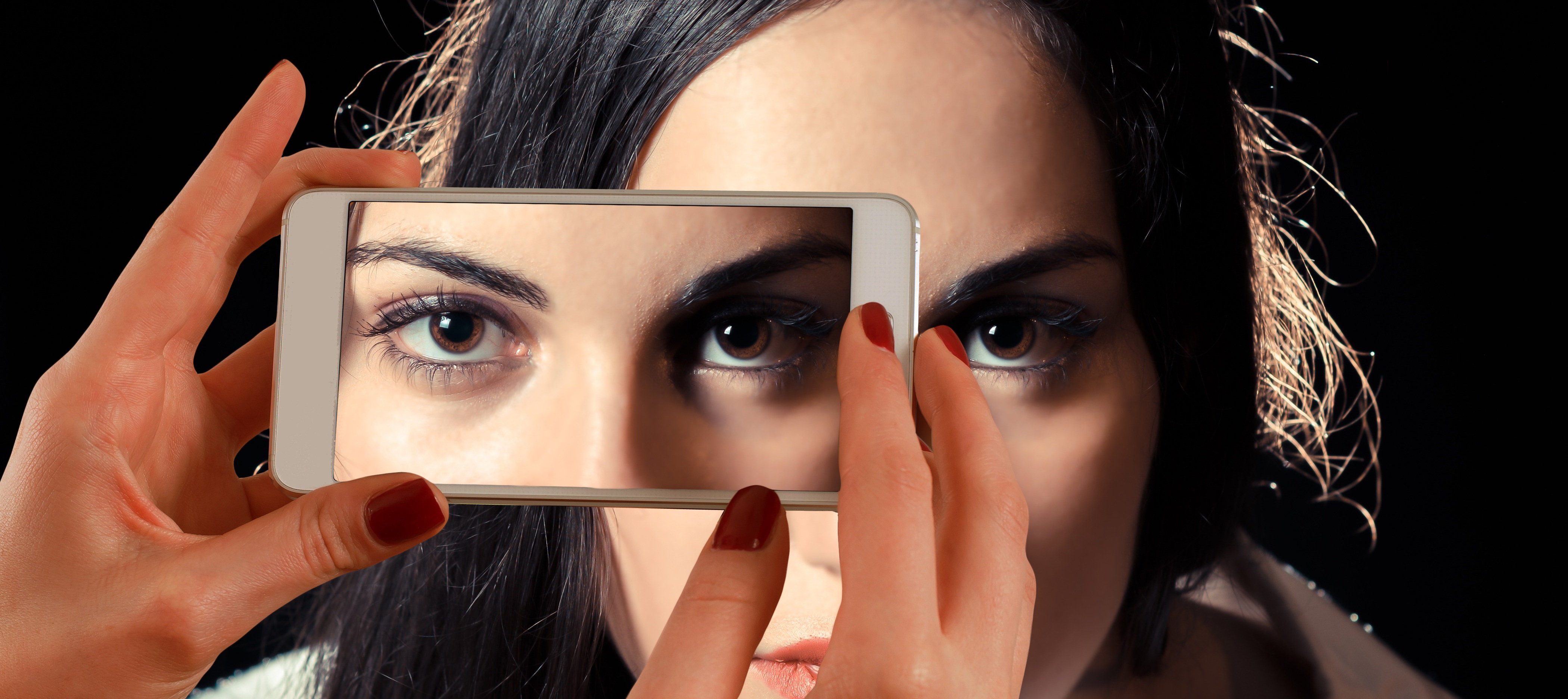 Perfect Portrait Photography
When it comes to portrait photography, eyes are the single most important feature on the face. Beautiful eyes can make even the dullest portrait mesmerising. Poorly lit, out of focus, or eyes that lack connection or emotion, will weaken the impact of a portrait. Whether you're a professional and looking to develop your skills, or a novice who's improving their techniques, here's three simple ways you can perfect photographing the eye.
Light
The eyes always look best when they are well lit with beautiful catch light. For those of you who don't know, catch lights are the reflection of a light source in the subject's eyes. The size, shape and brightness of the catch lights you use will depend on the light source you have. Large windows in your home or studio will create a large catch light, whereas a diffused flash on your camera will create a soft glow. If you're trying to achieve a natural look, then use a medium softbox and place it above your camera.
If you're practicing and don't want to splash the cash, then use light props you already own in your home.
Expression
Your subject's expression is the key to everything. If their smile isn't genuine, their eyes will appear cold and dull-looking. If your subject is nervous or distracted, this too will reflect in the outcome. How you communicate, connect and direct your subject will help to capture great expression in their eyes.
Make sure your subject is comfortable and having a good time. The more you chat with them, the more they'll feel at ease and this will reflect in the results.
Finishing Touches
You can transform your images from good to great with a little post-production editing. The key to achieving amazing images is to keep them as natural as possible and not over-edit. It's easy to get excited when editing, especially if you're new to using your software. Once you've made your enhancements leave them for at least a day, as your eyes adjust to the changes making it easier for you to over-edit.
Beauty is in the eye of the beholder
Think about the Insta-worthy selfie. When it comes to snapping eye photos in the beauty world, all you need is your smartphone and the know-how. For a simple guide, watch this video by Youtube sensation, Chrispy. She shows us an easy way to create beautiful, bright and bold looking eyes.
Which Side Is Best?
If you don't know where to start, practice on yourself. This way when you have a subject in front of you, you'll know exactly what to do. We all have a side we prefer, but do you know which side that is? Don't fret, we have put together tips on how you can find out your best side.