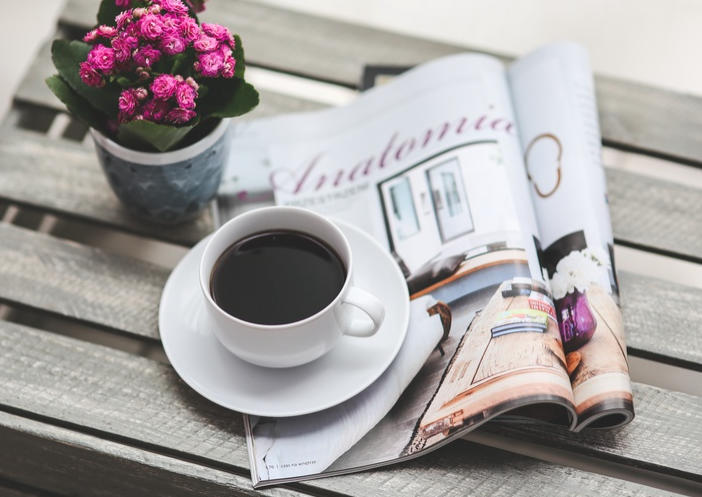 In the past we've talked about automotive photography, travel photography and how to capture Vogue worthy photos. In addition to all these tips and advice, today we're talking to two magazine editors to discuss how you can get your photos published within magazines.
We're talking to Marie Westmoreland, the editor of ETC and Abigail Dennison, the editor of Sunday Girl. ETC is a North East glossy lifestyle magazine that's a part of the Johnston Press group and Sunday Girl is an independent magazine that's distributed throughout the UK, as well as internationally.
Here at Parrot Print instead of giving you various tips, we've gone straight to the experts in search for advice that'll hopefully help you get your photos published within your favourite magazines.
What aspects do you look for in photographs that would make them suitable for your publication?
Marie: It depends on what style of photography the publication follows. A general rule could be high resolution, strong, sharp images that create an impact.
Abigail: I look for the 'Sunday Girl' style, the images have to be fun, quirky, young, girly and in line with the theme of the issue.
What are the most popular kind of photos you think are required by magazines?
Marie: Again this depends on what sector the publication caters for. A fashion magazine would require fashion shoots and maybe real life street-style images. While a travel magazine might seek out submission from readers who have travelled in locations around the world.
Abigail: I think primarily fashion photos are the most required, each fashion magazine will need strong editorials for sure!
Do you prefer photographers to send in their images or work with them on a shoot? And why?
Marie: It's always great to receive a submission, as it can reveal hidden talent but at the same time it's great to work on the shoot and have input on the day. Organising and managing a shoot and working to a specific brief means a particular look can be created exclusively for the magazine.
Abigail: I much prefer to work with photographers, I always set a particular brief, make a mood board, find my dream location, pick the stylist, book the models, arrange everything so I know it will be perfect. I suppose that restricts the photographer a bit but I generally tend to go with one who has the same vision as me and is happy to let me take the lead for the organising. I don't really take submissions. I have one submission in issue two, which I simply couldn't not put in as it felt like I'd dreamt it up! However with the usual images I get sent I just don't feel a connection to. Making the magazine isn't just about throwing in random pieces of work from people I don't know or who don't even know what the magazine is about, it means so much to me and every single thing in there must be special or it doesn't make the cut.
Before you work with a photographer are there any aspects you look into?
Marie: I'd take a look at their portfolio and where possible speak to people they have worked with, to get a vibe about how they work.
Abigail: I always look at their previous work, online portfolio and their Instagram account. I never look at CVs or qualifications!
What's the best way for a photographer, who's interested in getting their work published within a magazine, to approach you?
Marie: Email examples of their work with a few proposals for future shoots.
Abigail: If a photographer is interested in collaborating on a shoot I think the best way would be to send me a personalised email that doesn't feel as though they've just sent a mass email out! And attach some of their previous work and their Instagram or website for me to check out. Also to send over a few ideas for potential shoots, even though I've usually had a list for months of the shoots I want in the magazine, sometimes the best shoots come from just a small suggestion that I like the sound of!
Since you work with many photographers within the industry, do you have any advice on how they could stand out from the crowd?
Marie: Obviously the photography has to be creative and of a high standard to be consider for print. Being well connected with other creative people in the field looks good too. If the photographer has connections with hair, make-up, models and so on, I'd feel more inclined to work with them.
Abigail: I think definitely have a bit of a 'style' or a strength that others might not have. I know for a particular style of photo exactly which person I'd want to work with, profile, location, studio, textures, group etc. I know I've said before, but a strong Instagram account is very important!
When you manage to successfully get your images published within a magazine, make sure you celebrate the moment. Take the photo and transfer it onto one of our canvas prints, so you can be reminded of your achievements. You could also opt for one of our split canvas prints, so you can have the cover of the magazine your image is featured in on one canvas and then your image on the other.
Do you have any more advice on how photographers can get their images published in magazines? Remember to share your images with us on Facebook and Twitter