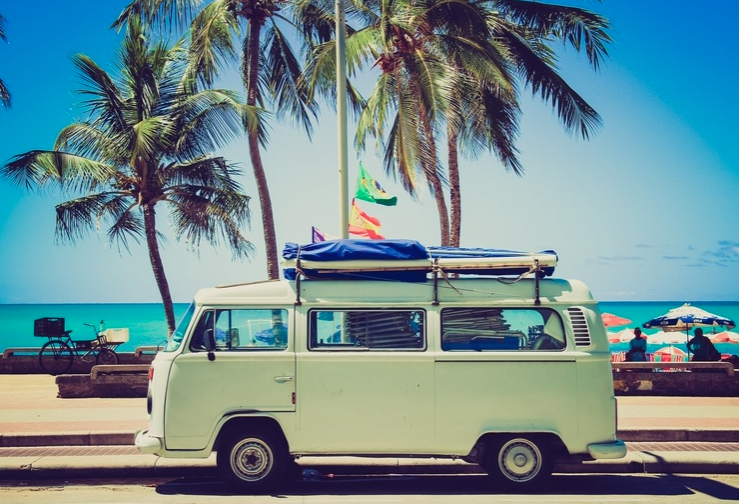 Who doesn't want to travel all over the world and visit all the beautiful sites and cities, but let's face it, for many of us that's all a dream. For the budding travel enthusiast your next trip is always on your mind, so to keep you inspired until your next big adventure, we've put together the most breath-taking and popular places, that will look incredible on a canvas print in your home.
Australia
It's easy to see why so many Brits pack their bags and relocate to Aus. With more than 16,000 miles of breath-taking coastline, Australia boasts some of the most beautiful beaches in the world. Unfortunately, for us jet-setting across to the other side of the world when we fancy just isn't an option. But, we can have a stunning view of the Island of Tasmania, or Sydney, which is one of the world's top loveliest cities in our home to inspire us daily. You never know, one day you might just pack a bag and head down under!
India
Whether you love tropical beaches, the glacier capped Himalayas, or prefer the iconic scenery of the Taj Mahal. If India looks like your kind of destination, why just have one stunning view on show, why not all three? The mix of diversity and colours of India are undoubtedly stunning and we're sure as a budding traveller these would make perfect pieces for your work office, or your chill area at home.
Canada
Canada is not only home to Justin Bieber, who you could have donning your walls, but we're guessing you'd much rather have a gorgeous landscape view of the Canadian Rockies. We're right aren't we? Of course we are! And why wouldn't you want the unmissable highlights of the mountains in your hallway for everyone to see?
Italy
Italy is one of the world's great tourist destinations for a reason. It boasts everything from mountains, Mediterraneans finds to coastal views and stunning cities. And if you don't want breath-taking buildings or iconic landmarks taking over your canvas piece, why not some delicious food? Italy is famous for its fabulous pizza and home made ice cream, which would made mouth-watering pieces for your kitchen.
New York City
You may not be able to capture the restless, energetic, rich in culture, historic city that is New York, but you can get one of its many well-loved landmarks such as the Empire State Building, the Statue of Liberty, Central Park, or the Metropolitan Museum of Art, printed on one of our high quality canvas.
Top tip - these canvas ideas are super easy to create all you have to do is choose your favourite destination, or a place you really want to travel to and upload it here, and we'll do the rest!
So, what's your favourite travel destination? Have we mentioned it? Let us know!