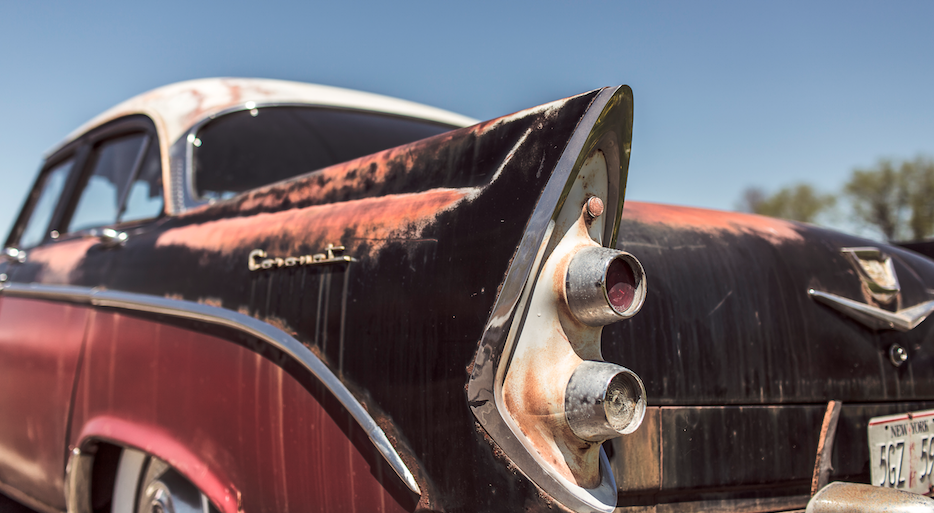 With annual car shows such as; Silverstone Classic, Ford Fair and Carfest South fast approaching, now's a busy time for budding car enthusiasts.
From prepping your car making sure it's up to spec and looking pristine, to making sure your engine is freshly tuned and running to its full potential and donning it up with a new paint job - it's a lot of hard work getting your car up to scratch.
I'm sure every car lover would agree it takes a lot of time, effort and money to get your car picture-perfect for each event. So, when you do, that hard work should be appreciated by capturing some fantastic shots to share on social media and to treasure for years to come.
With our selection of car photography tips you're sure to snap some awesome pictures that scream "this guy definitely stepped it up a gear."
Don't let your car fade into the distance
This can be the hardest element to get right in a photo. It doesn't matter if your car is the most amazing car at that show, with an distracting or unsightly background you'll find your car will fade into the distance. A messy pitch area, crowds standing around your car, random commercial vehicles right behind you, these are just a few of the focal points that can leave your car on the sidelines, rather than it being the star attraction.
Depending on the style and make of your car, the background you choose may differ. If taking snapshots of your car in the car park, or at your stand won't give good quality shots then take some inspiration from your favourite car magazines. Whether it's on track, in front of bare brick walls, or a stylish building, you're bound to find something that works for you whilst at the car show.
Work it
Let's be honest, we're all guilty of just walking back until our car fits into the shot and then taking the photo. To really capture the best of your vehicle and to show off it's features get creative and try different angles, distances and heights. Even just turning the wheels and taking the shot at an angle can appear more interesting than a head on photo.
It's all about the detail
If you're particularly proud of an aspect of your car, why not show it off? Emphasise what makes it unique, whether it's the model, year, new alloys etc. Some cars have instantly recognisable features, for example take the late Paul Walker's Toyota Supra from the Fast and the Furious films, which has the 2JZ motor,  distinctive aerodynamic body curves, rear wheel drive format and three door chassis to name but a few, that are exclusive to its model.
If you've spent a lot of time and money customising the engine, pop the hood and grab some shots, especially if it's what makes your car stand out from the crowd. Tip – make sure you have some old clean rags with you to wipe away any fingerprints, dust or dirt off.
Stay away from the light
You may find your car looks awesome in the middle of the day, when the sun is at its highest. To you your car is gleaming and with every single detail highlighted and you might think this is the perfect time to take your photos. You're wrong.
Cameras can't capture the same dynamic range as your eyes, in fact your photos will look very messy - shadows will look even darker and reflecting light will look blinding. Another problem is your brand new, super shiny paint job will reflect its surroundings even more, making your image distracting and taking the main focus from your car.
The best times to take any photos are early morning and just before sunset. During these times the sky is full of warmer tones of light, which gives you better lighting in general and you're able to capture an image of your car that closely matches to what you're actually seeing.
What car is your pride and joy? We'd love for you to share some of your favourite photos with us!