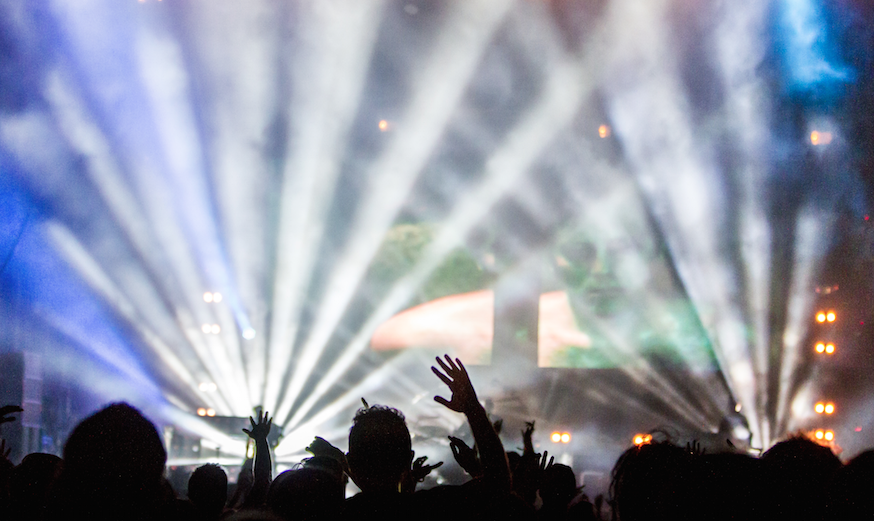 It's a feast of festivals this season and for all those festival-goers it means seeing your favourite artists, getting stuck in the mud, occasionally losing your friends, having no WIFI and worrying if your phone's battery is going to last till the end of Kanye's set. But don't worry!
Here at Parrot Print Canvas we love turning your festival shots into canvas pictures you'll love and treasure, so we've put together a list of gadget essentials that can see you through a weekend at any festival.
Portable WIFI devices
Portable WIFI devices, such as the EE Osprey 2 and the Osprey 2 Mini are a handy little gadget that combines a portable 4G hotspot, as well as a pack to charge your smartphone. This brilliant 2-in-1 allows you to connect up to 10 devices to the network, so you and all your friends can upload all your photos and videos to social media as and when it happens.
Hitch a ride
This is a new app to us! The BlaBlaCar app allows people who need a lift to connect to drivers who have empty seats, so you can hitch a ride will a fellow festival-goers. Plus, another benefit of using this app is some festivals have priority parking, so if by chance the festival you're going to has, you can pull up right outside the entrance - free parking and no queues!
Where are you?
You know that promise you made about all sticking together? Yeah, well that won't last very long. In true festival form you'll probably spend a good few hours wandering around trying to find your friends. The Find My Friends app is a great app that will plot all your buddies on a map so finding your friends will be a breeze.
Keeping fit
Festivals aren't just about binging on fast food and drinking loads of energy drinks - all that dancing and jumping about, not to mention the walks to and from your campsite - it's a great way to stay in shape. It'll surprise you just how much exercise you do, the Fitbit Flex band is a great way to keep track of all the trekking and moving around. It also monitors your sleep and can wake you up for the next day, which is great if you want to get in the front row of Beyonce's act.
Stash your cash
All you fashionistas will know when the festival season is about to start because bum bags become the must-have accessory. Now, if you're like us, we'd much rather prefer the True Utility Cashstash to keep our cash save. This aluminium container is very handy at keeping your cash safe while you look fabulous in another festival statement style - a pair of shorts. Plus, the True Utility Cashstash has a neoprene seal, which stops the rain getting in so if you get soaked you don't have to worry about your banknotes getting ruined.
Is there any must-have festival gadgets we've missed out? What's the most important gadget to you when heading to a festival, is it WIFI or protecting your money? Let us know!