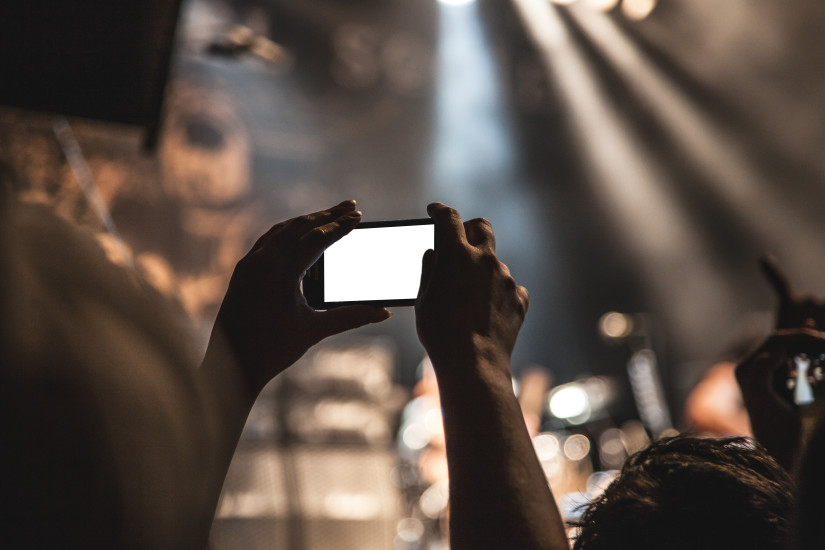 Close-knit crowds, fast-moving action and drinks getting thrown around - taking pictures at a festival can be tough, and getting the images you want can be even harder.
For a photographer the problem with these types of events is there's so much going on that you can easily get caught up in snapping shots of everything and anything.
At Parrot Print Canvas we understand the importance of capturing those moments, so we've put together a photography check list to make sure you leave the festival with all the photos you want.
Set the scene
Whether you're being paid to take photos, or you're a festival blogger, or you simply want to document your time, setting the scene of where you are is always the first image to capture. This explains where you are, who is there and why you're there. However, try not to cram too many focal points in your shot, as if there's loads to focus on the image will be rather confusing and won't capture anyone's interest.
Don't forget the people
As well as taking pictures of the artists in the festival's line up, you should also get some shots of the people who are there to enjoy the event. A great way to capture these types of shots would be to either take posed images of people, or to get more in the photo hold your camera over your head and from different angles take snaps of the crowd in front of you and behind you. These types of shots can be equally as interesting and will add more colour to your festival photo album.
It's all about the detail
Now getting shots of your favourite artists in action is important, however if you want to add a touch of professionalism you should capture the smaller details, such as food, drinks and costumes. Taking the time to ensure you've got these kind of images will not only better showcase your photography skills, but these types of shots work great in a social media feed.
Let's slow things down
The majority of your images you'll want to be completely sharp and in focus, but these events usually involve dancing and jumping up and down. So, to recreate this sense of pace and energy in your photos use a slower shutter speeds to blur the motion, if you want to freeze the artist or band instead then you'll need a quick shutter speed.
Take a bow
A great way to gradually finish your festival album is to capture images of artists or bands taking a bow and leaving the stage, so your photos don't end abruptly for your viewers. Another great way to do this is to recapture the details of food and drinks by taking shots of empty glasses and plates, as well as shots of you travelling home away from the festival to conclude the end of your time and experience.
If you've came away with some fantastic shots, then hang them up for everyone to see and get them printed on one of our high quality canvas - upload your photos here.