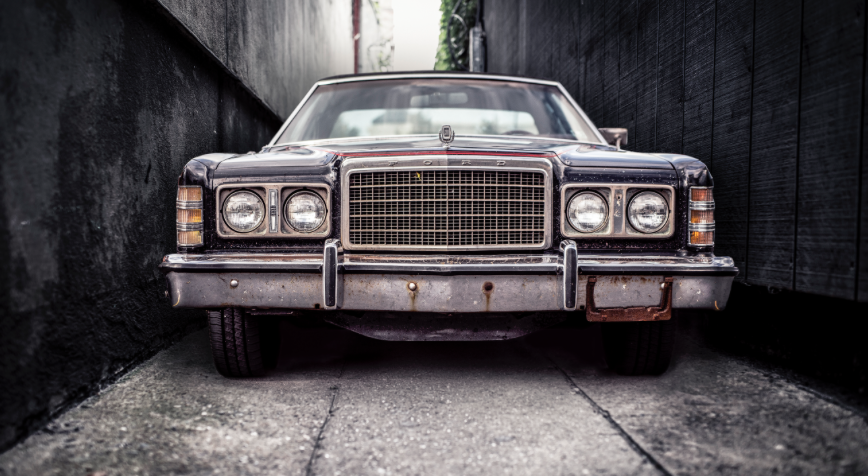 Although we put together some car photography tips of our own, we thought for the budding car enthusiast we'd post a profile on Adrian Brannan, a professional automotive photographer, just in time for the car festival season to start.
History
Adrian Brannan learnt a lot of his trade from his father, who was also a photographer and from years of playing around with a "beat up" old manual 35mm camera. From 1996 till 2000, he studied photography at Glasgow School of Art, where he achieved a Honors Degree. During this time Adrian also worked part time in both the photography and motor trade, which not only funded his education, but furthered his knowledge. He's successfully been a self-employed photographer since he graduated.
Based
Adrian works from his home in East Kilbride and his studio in the Southside of Glasgow. Scottish features are his speciality, however he drivers all over the UK and takes regular business trips overseas, so wherever the shoot takes him.
Style
Adrian describes his shooting style "has a minimal reliance on editing," which is a another reason he's such a popular photographer within the industry because due to this work ethic he's able to turn a complete shoot within a short turn around. As well as supplying photos he now dabbles in writing and now provides words wrote by himself on his favourite field, or via a relevant writer arranged by Adrian himself.
Equipment
His choice of equipment are a Nikon D4 and D3X, which are two of his main pro-bodies which in his words "complement each other perfectly." One of these cameras is ideal for low light and action shots, while the other specialises in pin sharp high resolution. All his lenses are quality Pro Spec models.
When on location Adrian is equally happy working with natural light, or his five light portable studio setup, but it all depends on the brief he has been given and what he believes will simply work best for the situation and the surroundings. Adrian has also invested in a large fabricated roof mounted rig, which is perfect for full car action shots, which require minimal retouching.
Work Published
Adrain has had his work published in the following magazines and online websites; American Car World, Japanese Cars Banzai Online, Classic Ford, Classics Monthly, Fast Ford, Japanese Performance, Mini Magazine, Performance BMW, Performance VW, Retro Cars, Total Vauxhall, Volks World, Volks World Camper & Bus and Fast Car.
His Personal Collection
What would a professional car photographer be without his personal collection of cars he treasures. And when it comes to cars Adrian is no different from the car enthusiasts at the shows he attends. He has his own projects and cars he works on when he's not behind the camera. Some cars in this personal collection are; his Ford Capri, Sierra Sapphire Cosworth, Alfa Romeo 155 Q4, Chrysler Horizon, Volvo 850, BMW 328i and a Escort MK3.
If you want to read more about Adrian Brannan, or check out his photography portfolio visit his website here.
How To Deal With A Very Bad Canvas Prints?
Having A Provocative Large Canvas Prints Works Only Under These Conditions