Your birthday is fast approaching and you've spent ages planning your party antics, so it's no wonder you want to capture the celebrations taking place. No matter what party plans you have prepared! Whether you're having a night out on the town with friends or have booked a relaxing meal with your family, here at Parrot Print, we're going to make sure you take the best birthday snaps.
Your Birthday Gift
Whether you're a photographer, blogger or just love the latest gadgets, the easiest way to ensure you get the best birthday snaps is to add 'new camera' to your wish list. Check out our blog post to see if you should choose a Canon or Nikon, then, with the latest technology in your hands, you'll have a head start when it comes to bagging your best birthday snaps to date!
If you've got your heart set on a brand new smartphone, like the iPhone 7 that's due to launch very soon, it's not to say you can't still capture high-quality images. We've compared the top smartphones and their cameras and the results will amaze you. Plus, if you use a smartphone to take your birthday images you can upload them straight on to social media, so everyone who shared in the day can enjoy the images afterwards.
Let Me Take A Selfie
What's a birthday without a selfie of the birthday boy or girl? We've got the top tips to ensure you take the ultimate selfie. If you want to get creative, use apps like Snapchat. Glittering butterflies, floral crowns and puppy faces could show your birthday outfit off at its best.
Even if you don't want to upload your selfies to social media, they make great keepsakes in your photo album, as it documents how you look during this time of your life. Trust us, when you're older you'll appreciate these kinds of images.
The Top Tech Tip
Whether you're taking a selfie or a group photo, there's one factor you must always take into account, and that's lighting. No matter where you are or what you're wearing, as long as there's good lighting, you'll take a great photo each and every time. If you're outside, then you have plenty of natural light and taking a fantastic snap shouldn't be a problem. If you're indoors, however, getting the lighting right can prove tricky. Chrisspy, has a brilliant way of explaining how to take the perfect selfie when indoors. If your party plans involve a night on the town and there's no light whatsoever, you could rely on the flash on your camera. If you use Snapchat, you can use the front flash to ensure a perfect shot or purchase a ring light that simply clips onto your phone for a constant source of light.
Making Memories
The main purpose of making sure birthday images are the best ever is having memories you can hold on to forever. Instead of keeping your photos on your camera's memory card or in your smartphone's photo album, why not get them printed onto a canvas?
If you have a selection of standout snaps, you can choose a single canvas prints, diptych prints or tryptch prints. If you want to create a birthday montage, we suggest going with either diptych or tryptch, which are split canvases. By hanging these canvas prints in your home, you can enjoy your favourite images every day.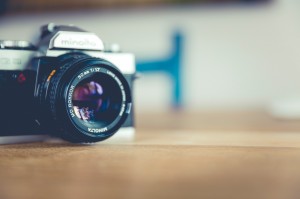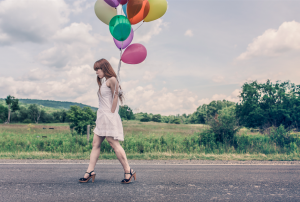 How are you celebrating your birthday this year? Do you have any birthday photography tips? We'd love to see your party pictures.