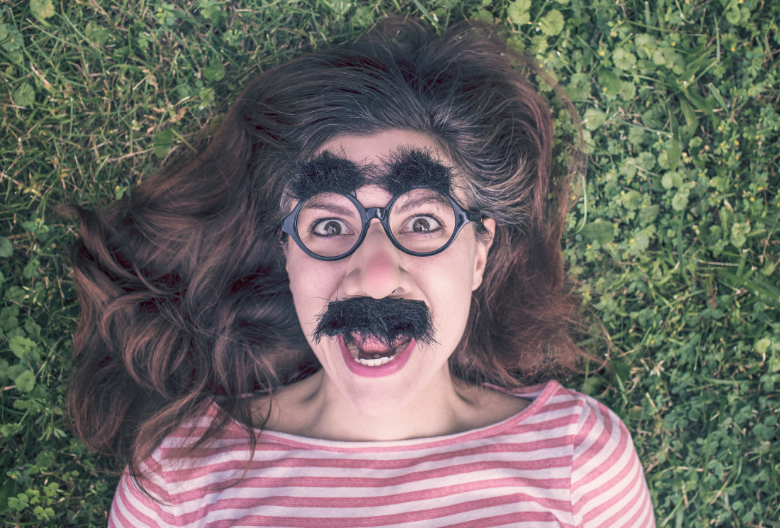 It's been rumoured that it was Kim Kardashian-West that started the selfie trend, as she's been snapping selfies of herself since Keeping Up With The Kardashians launched in 2007.
Whether that's true or not you have to admit it's a craze that's just blew up to the point where everyone and we mean everyone, is taking selfies.
In fact not only are selfies popular among social media apps such as; Instagram, Twitter and Facebook, they're actually a trend increasing in our homes. So, if you're inspired to create your very own selfie canvas prints we've put together some top tips to help you capture the perfect selfie.
Camera
A common mistake people make when taking a selfie is they always use the front camera on their smartphone. Sure, you can see what you're doing, but since the front camera isn't as high quality as the back camera your selfie will appear grainy, so we recommend you always flip your phone around. The trick when using the back camera is to position a mirror in front of yourself, so you can still see what you're doing and so your picture will come out more clearly.
Lighting
Depending what style of selfie you prefer depends on what kind of lighting you use. If you prefer a more natural look then natural lighting is for you. Most people take advantage of this near their bedroom window, or in their cars.These two places are the perfect selfie studios, as there's plenty of natural light and there's always a mirror near so you can still see what you're doing. If you want a professional-looking finish to your photos then opt for a flash or recreate light with lamps. Using artificial light will highlight, define and reflect certain aspects of your face. If you need an example, check out 'Selfie Queen', Kim Kardashian's Instagram as this is her favourite style of selfie to take.
Snap, snap, snap
I'm sure you'll agree with us you take about 100 different selfies to find after sorting through them you have about three decent ones to upload, and if you don't, don't fret. Stressing and getting annoyed at yourself will only show in your selfie. We suggest taking little takes, flip your hair, check your make up and don't forget to have fun with it. It's important to pick the right one for you to share across your social media platforms, as this is the difference between 5 and 50 likes.
Filter
There's nothing worse than when you've put a lot of time and effort into taking the perfect selfie to then ruin it by over filtering it. Just because there's filters on Instagram doesn't mean you need to use them all. We recommend using our top Instagram filters for the best result, or even better go filter free!
When you've captured your perfect selfie make sure you upload it here and we'll turn it into the ideal canvas! Don't forget to share your selfies with us on Facebook.