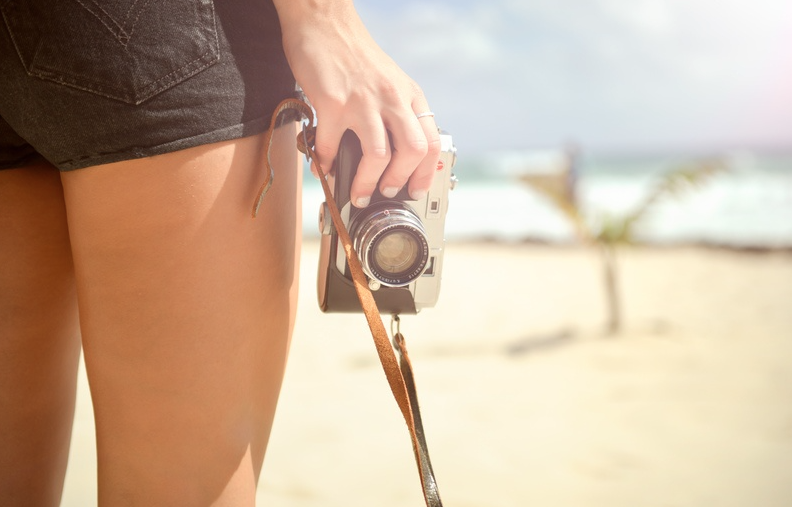 I'm sure we'd all love to be travel photographers. Imagine being paid to fly across the world in style to take snaps of exotic islands and stunning culture-soaked cities, but for most of us jet-setting abroad once, or twice a year is all the travelling we do.
Nevertheless, some travel photography, even if it's only a little is still better than no travel photography, so when you do plan your trip, you best make sure it counts!
Here at Parrot Print Canvas we've put together a list of essential travel photography accessories you should pack for any photo holiday. Not only will this equipment help lighten your load, they'll also help you capture images ideal for any canvas prints.
Battery grip
There's nothing worse than hiking up the tallest mountain, or climbing the highest sky scraper to get to the top and realise your camera battery has died - what a nightmare. So, we advise picking up a battery grip, which is a much better alternative than carrying around a pocket filled with spare batteries.
Selfie stick
A popular accessory that most photographers, as well as smartphone users is a selfie stick. This monopole is ideal if you're wanting a snap of yourself in front of an iconic landscape, or you're wanting to get a group selfie of the family on holiday. Extendable, adjustable and some even have a built-in bluetooth device, this convenient accessory is definitely worth taking with you.
Airline friendly hand luggage case
No matter how much you think your camera is protected in its case, never ever put it in your check-in luggage. One, it could get seriously damaged when on the plane, or two, your case could get lost and you'll never see it again. So, make sure you get a decent carry-on bag instead, simply check with the airline you're travelling with for hand luggage measurements.
International plug adaptor
Always make sure you have an international plug adaptor with you wherever you travel to. It's an accessory that goes hand-in-hand with your battery grip, your laptop, as well as other electrical items you need to take with you.
Portable hard drive
If you're taking hundreds of photos everyday your camera's memory is sure to fill up fast. So, if you work from a computer, rather than a laptop, or would rather not take your laptop, or tablet away with you, then a portable hard drive is exactly what you need. Plus, this means there's no limit on the photos you can take, or the places you can visit.
Netbook
If you do want to take a laptop with you then we'd recommend a netbook - it's small, compact and does the trick! You can back your photos on it while travelling from one destination to another and if you're keeping a travel blog it's a great way to review your snaps and upload them to your website, as well as update Facebook and Twitter.
A travel tripod
Our hands shake when taking photos, it's natural, but you don't want to home come and plug your camera in to find some of your best photos are blurry. A travel tripod is a simple way of making sure you capture sharp and accurate shots.
Before you take off, make sure you check out our travel inspired photography canvas prints, to give you some ideas of what to capture. Plus, when you come back make your adventure more memorable and upload your favourite photo here and we'll turn it into a canvas print you can treasure and will be proud of.
Do you have any other essential equipment in your gear? Please let us know!