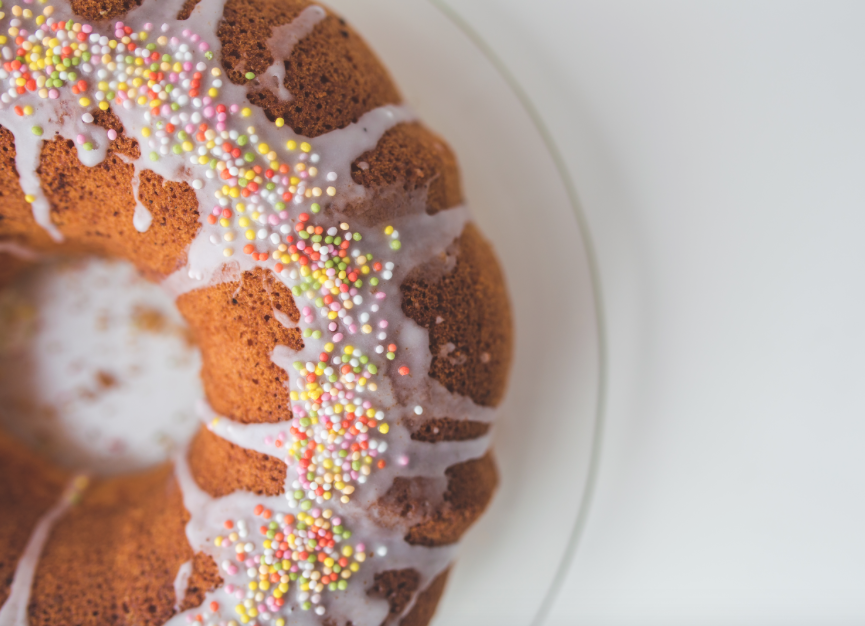 Here at Parrot Print Canvas we love The Great British Bake Off and everything cake related, as you can probably tell from our pervious blog posts here and here. However, fast forward a year, and plenty of desserts, our sweet tooth has definitely grown bigger!
On the other hand, if you're a cake enthusiast and the flair for a classic Victoria sponge, or baked American cheesecake lies in the styling and capturing delicious wall art, or inspiring canvas prints. Then we have even more top tips that'll have your puddings looking picture-perfect (and photo canvas delicious enough to make people drool!)
Get to know your equipment
I know this sounds silly, but how many of us actually know the ins and outs of our digital camera or smartphone? That's what we thought. So, play around with it. Pick up some objects you have lying around in your kitchen and experiment. See this as a warm up exercise because the more you mess around trying new things and assessing the abilities of your equipment the better you'll get at taking photos.
It's all about natural light
These days most kitchen are open-plan, or have large windows in them to allow a lot of natural light in. We recommend only shooting in the day when the light is at its brightest in the room. Once again try a few different angles and see what works best, whether you want the light in front of, to the left of and so on. Basically, you want to avoid using your camera's flash, or using the lights in your kitchen as this will make your cake appear dark and we don't want that.
Try a tripod
Our hands naturally shake when we're getting ready to take a snap, so if you want to limit the chances of taking a blurry picture try using a tripod. If you haven't already got one on hand they can be a little pricey, so you can always opt for resting on a flat surface like the back of a chair, or use things you have lying around your house like a stack of books to balance on.
Get rid of any clutter
Nothing ruins a nice beautiful cake than cluttering it up with last night's take away, your car keys, or a pile of dirty plates. Remove any mess lying around and create a clear working area, this will make sure that the viewer's don't get distracted and take away the attention from the star attraction.
Jazz it up
Sometimes taking a photo of your cake straight on just doesn't cut it. To create a canvas photo that'll have everyone's mouth-watering you need to jazz if up a little. Our tip - cut a slice of the cake and place it next to the whole cake, this creates a more interesting and eye-catching picture. Others ways involve using props such as; vintage cups and tea sets, cake stands or even cutlery.
If you're inspired to bake while watching the British Bake Off make sure you take some snaps to show off all your hard work. And if they're good enough for your kitchen upload your favourite image here and we'll turn it into a high quality canvas - yum!