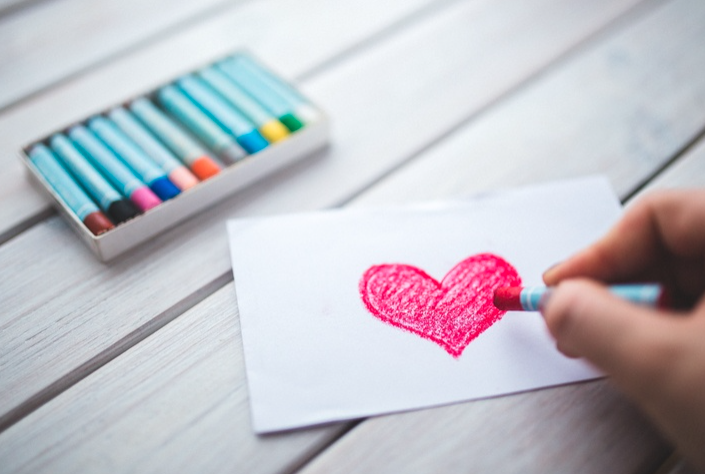 "Let's believe in the magic of kindness." Today we're celebrating World Kindness Day. This thoughtful and caring day was introduced in 1998 by the World Kindness Movement, which was a coalition of nations kindness NGOs. This celebration is observed in many countries, including; Canada, Japan, Australia, Nigeria, and United Arab Emirates.
In 2009, Singapore, Italy, and India started to observe the day for the first time. In the UK it is fronted by Louise Burfitt-Dons who co-founded Kindness Day UK. Here at Parrot Print we think this is the perfect time to show someone you care about them, and of course we believe there's only one way to do it - with kindness canvas prints.
Say it with words
One of the simplest ways to show someone you care about them is to tell them how you feel. Now you could give them a letter or a card, but we're all about getting creative here. So, why not create a canvas print with a statement or quote printed onto it? Semimetal quotes framed onto walls is a trend growing within homes and offices, as they're minimalistic, motivational, and add a personal touch to any decor. If you've got a flair for using programmes such as Indesign, you can create a quote yourself, or simply find one online. When you have your ideal statement, upload your image here and we'll turn it into your perfect canvas print.
There's no love like family
Sometimes we take our nearest and dearest for advantage, so we think this would be the perfect time to show your loved ones you appreciate them. Whether you choose a photo of just you and them or the whole family, it's a little reminder to show them they mean the world to you. If you want to stray away from the classic family portrait, which is a tradition staple within the home, why not use a funny outtake? A new trend that's really taken off is showcasing ta funny aspect within the photo instead of a serious matter. This option will cause the whoever you give it to, to smile instantly, which is exactly what you want to achieve.
Pictures say 1000 words
If you can't find the words to say, why not simply transfer one of your favourite photos to a canvas? Whether you're creating a canvas for a friend or family member, you must have years of memories to choose from. Take a photo that means a lot to both of you and if you're struggling to just choose one, why not seek help from an app. If you're one for downloading photography apps onto your smartphone, why not use PhotoFrame, Pic Stitch or Instagram's Layout to create a collage of your favourite photos? This will allow you to have various memories that you both share together. Just like a normal photo, simply upload it here and we'll turn it into a canvas they'll treasure for years to come.
How will you be celebrating World Kindness Day? Don't forget to share your photos with us on Facebook and Twitter