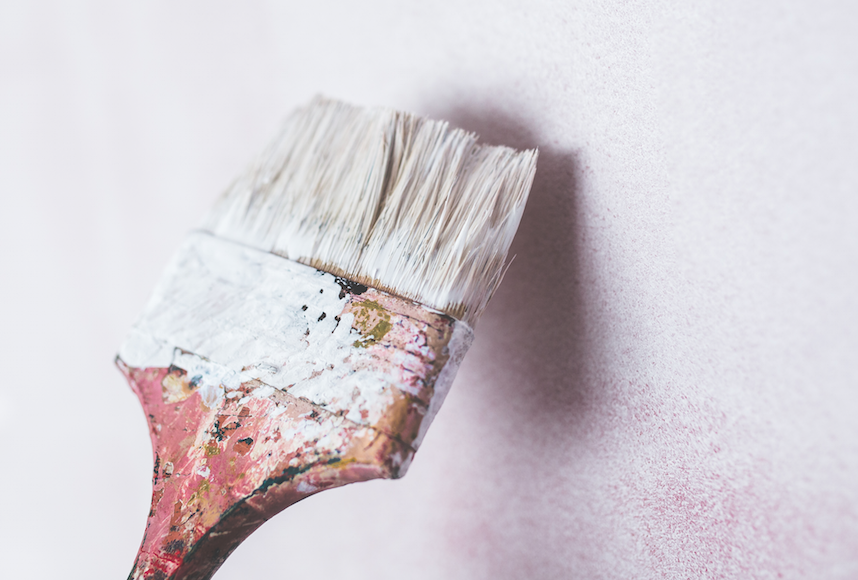 All you budding interior designers will know that the trends within our homes change just as fast as the fashion on the high street.
Last season it was all about having one brightly decorated wall, which was the main focal point in any room, as well as a mix of different colours, textures and fabrics taking on traditional styles such as rustic and industrial themes. There was also trends that incorporated meaningful accessories such as; portraits, paintings and ceramic pieces that cluttered our walls.
However, it's out with the old and in with the new, and this season boasts simplistic styling with minimalistic pieces, that'll not only suit most decor themes, but will also incorporate your personality into your home.
Check out the selection of new interior wall art trends that we've put together, that'll soon be donning the walls of every home.
Quote Wall Stickers
What started as a popular trend on photography apps such as Instagram and Pinterest, has now become a popular choice to showcase on the walls of our homes. These wall stickers are a great way to add something different to your home, that's not too over-bearing, or in-your-face, and will incorporate a little of your personality.
Whether it's in your bedroom, kitchen, bathroom, living room or even your walk-in wardrobe, with the extensive range online and in stores, you're bound to find the perfect one that suits you. Plus, this type of wall trend is easily applied and easily removed, so you can change between your favourite 'liked' and 'pinned' quotes as often as you fancy.
Canvas Prints
It's out with thick, dark picture frames and in with minimalistic canvas, that showcase every inch of your photo. Whether you have one image stretched across three canvas, or have one of your favourite photos blown-up onto a large canvas, with this type of wall trend you'll create the illusion of more space within your home. We've made choosing the ideal canvas for your room so simple. All you need to do is upload the image you want here and we'll do the rest!
Mirrors
You'll see in a lot of homes people are now replacing photos and art with mirrors. Not only can adding a mirror to your wall update the decor instantly and add a touch of glamour, but because mirrors reflect light it will make the room appear brighter and more spacious.
The beauty about this trend is you can't go wrong with what mirror you choose, because most fit all decor themes. However, to get your room to its full potential we recommend a mirror without a border, so the glass runs all the way to the edges.
Wall Art
This season it's about branching out beyond framed pictures and prints. Sculptural pieces are not only more interesting, but add dimension to your walls. Natural materials and textures are quite popular such as; metals and woods. If you're looking for a unique focal point and conversation topic, then this is definitely the trend for you.
Which trend is your favourite? Let us know!