We surveyed couples across the UK to find out which wedding photo they cherish the most. Use our wedding photo list across the generations to reveal which wedding day photographed moment you should invest in.  Our survey revealed that these are the wedding day photographs that the nation cherishes the most, do you agree with the ranking?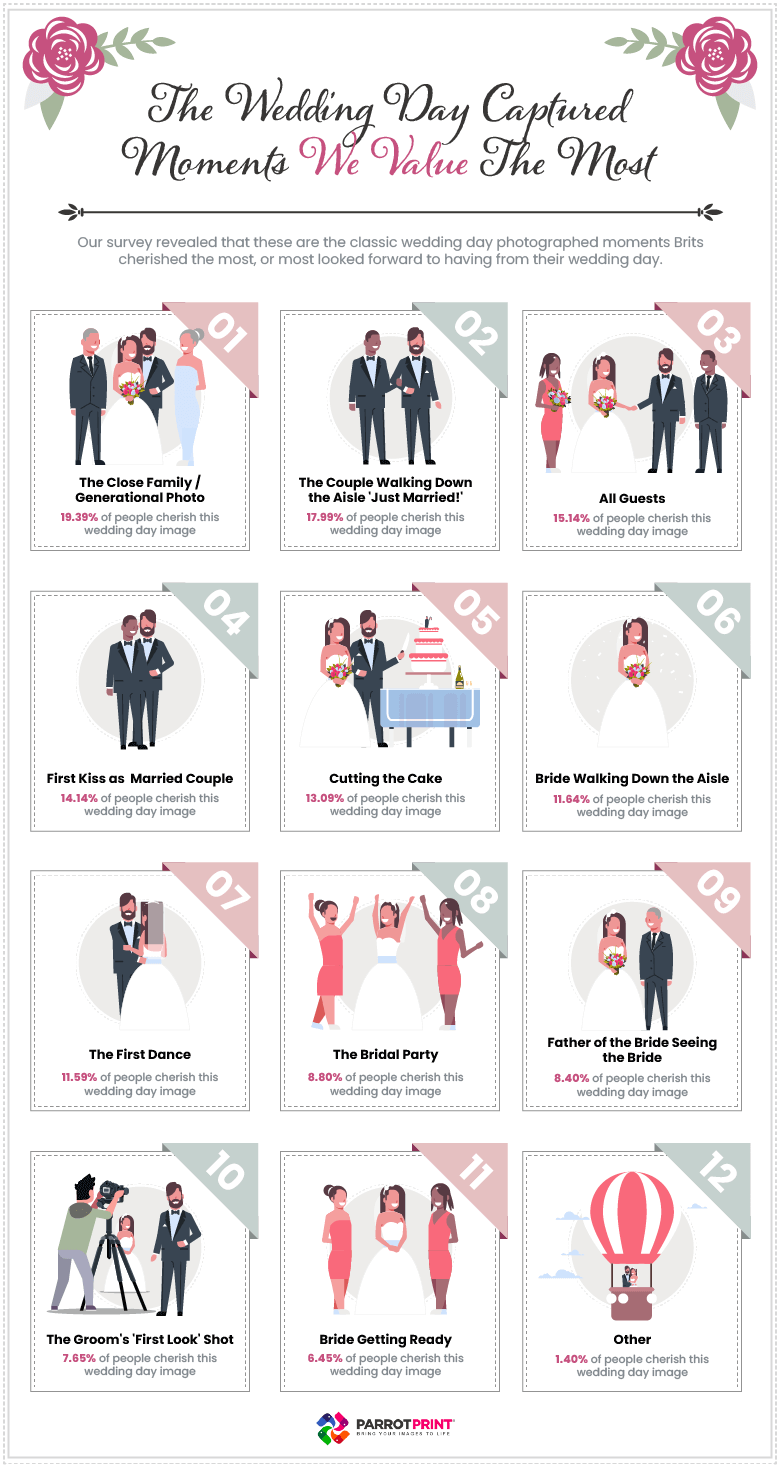 Spark your wedding photo ideas based on the UK's most cherished photo moment
We think there's something incredibly beautiful about the fact that the nation's most cherished wedding photo ideas include close family which goes to show that the wedding day is a celebration of love and those closest to us. Our survey also revealed which wedding snaps each generation cherished the most, which provides an interesting insight into wedding photography trends and preferences across the different ages.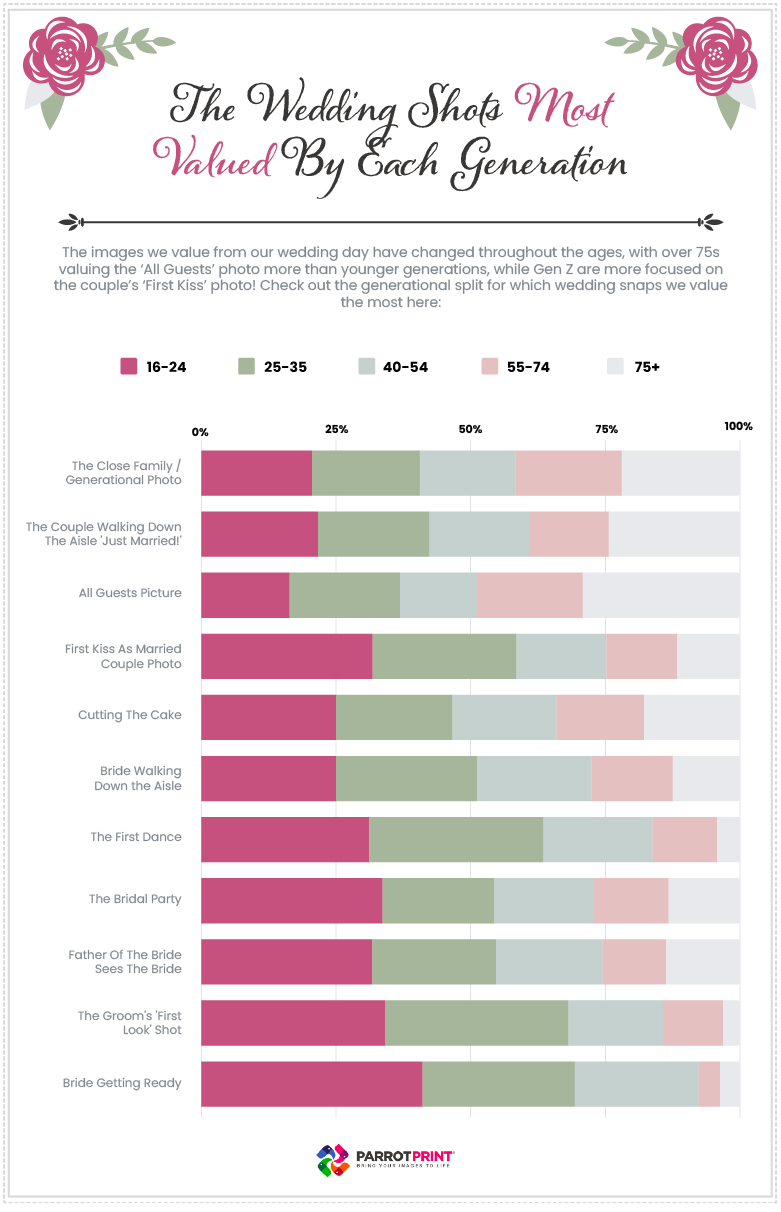 The generational split for cute wedding photos
Over 75s ranked the 'all guests' photo as their most valued wedding day image (24%). However, the research indicates that the younger generations are more focused on cute wedding photos that capture intimate moments between the newlyweds, such as the "Just Married!" image of the couple walking hand-in-hand down the aisle, suggesting this is a must-have image for your wedding day photography list!  Do you have a newly wedded couple that would love a canvas? Check out our pricing and offers here.