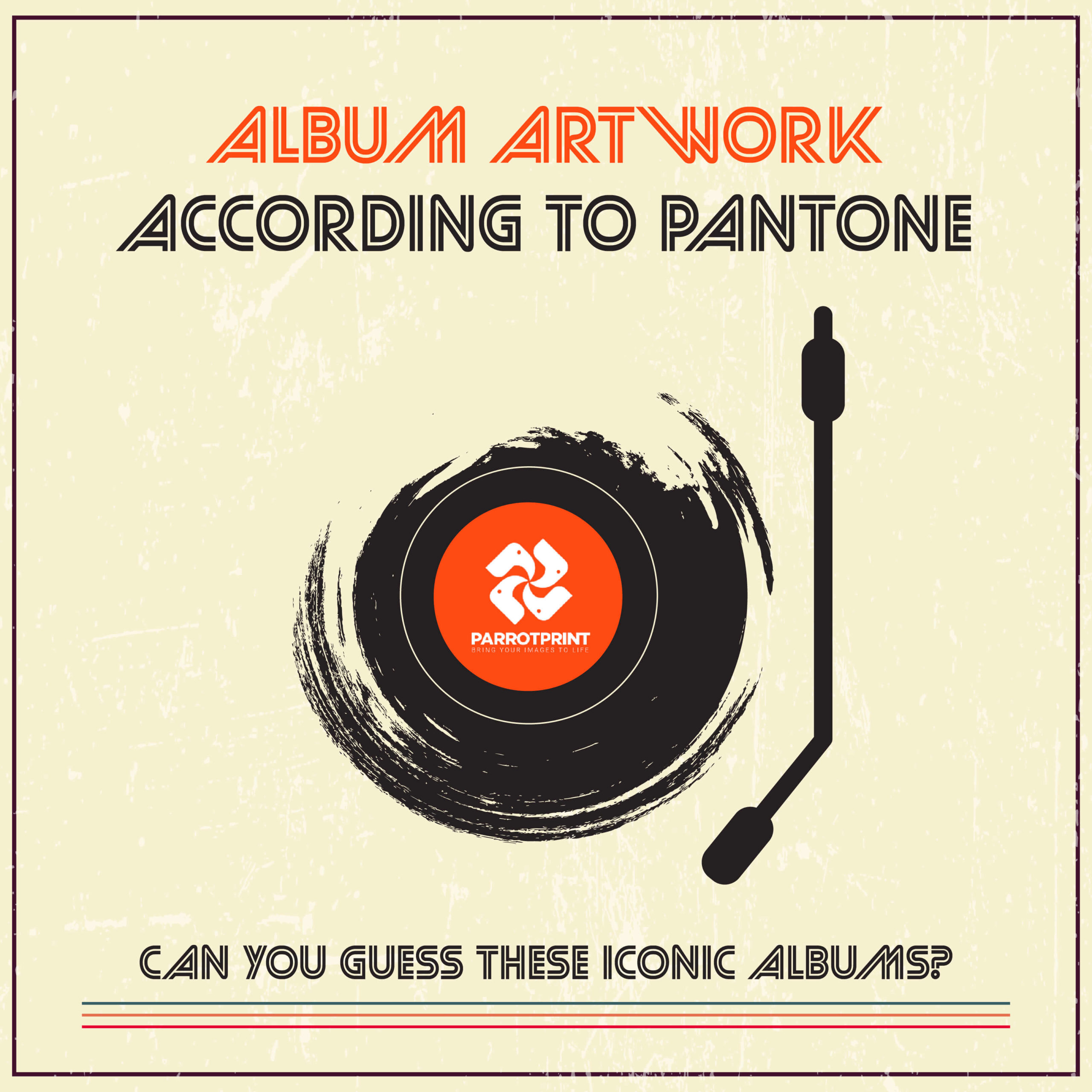 Album Covers Based Colour Palettes: Famous Album Covers Without Text Quiz
You know the sound, but do you know the colour? We've devised the complete list of Album Covers Based Colour Palettes for 10 of music's most iconic album cover artworks. How well do you know your music album covers, can you name these famous albums based on colour alone? 
Put your pop-culture brains to the test with our ultimate famous album covers without text quiz! Check out our music Pantone colour palettes and their clues below and see if you can name the correlating album - answers and Spotify playlist below, but no cheating! 
Name The Famous Album Covers Based On Pantone Colour Palettes

Make sure you look both ways before stepping out for this one! Although produced in the 60s, many still regard this alternative album as a testament to a fresh sound. Despite a more muted colour pallet, you can still spot the fab four on music prints and posters today based on this album cover artwork!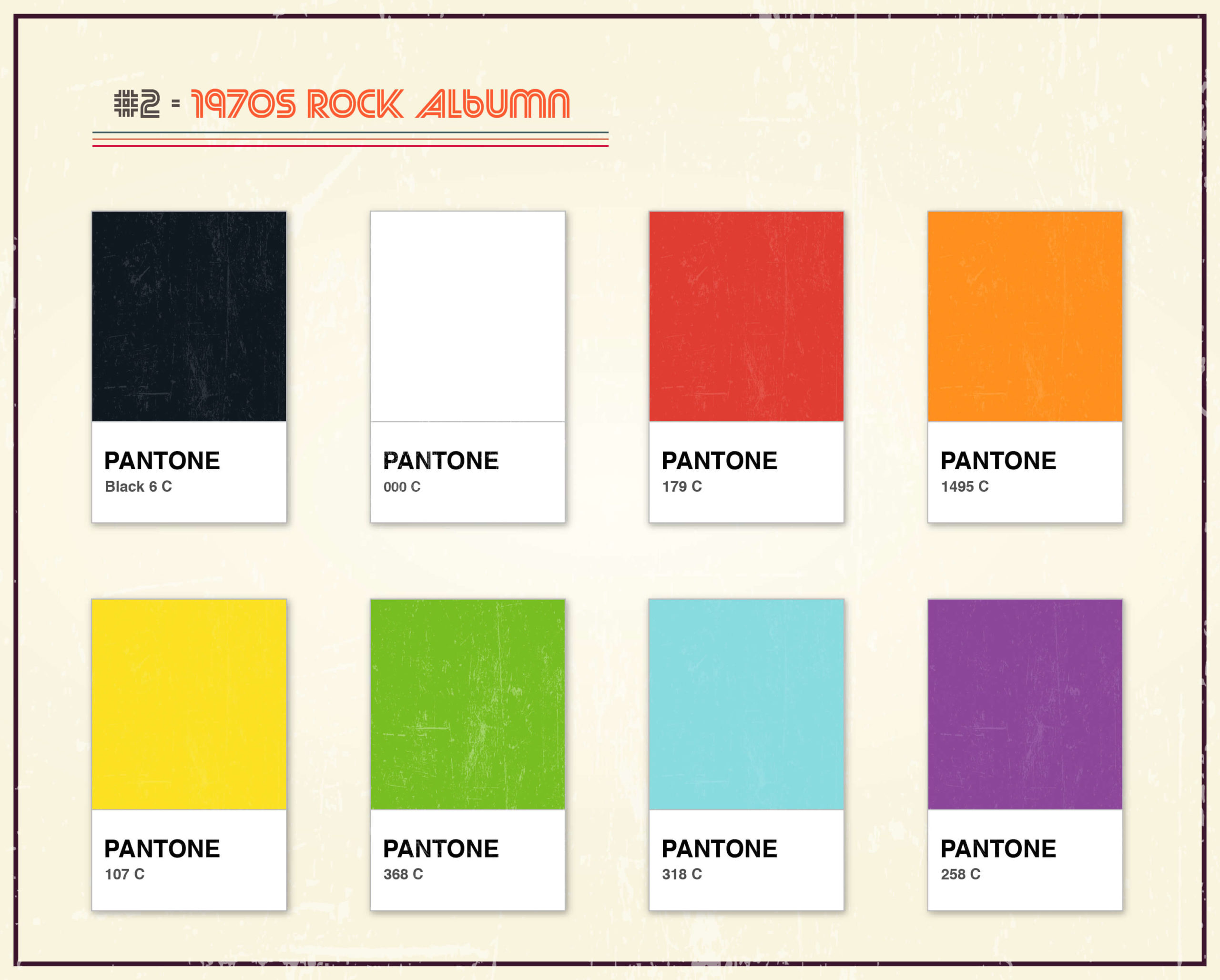 A rock and roll masterpiece produced in London's Abbey Road Studios with a cover supporting a simple and bold design. Although the full rainbow features, you might say that "Pink" is the band's favourite colour…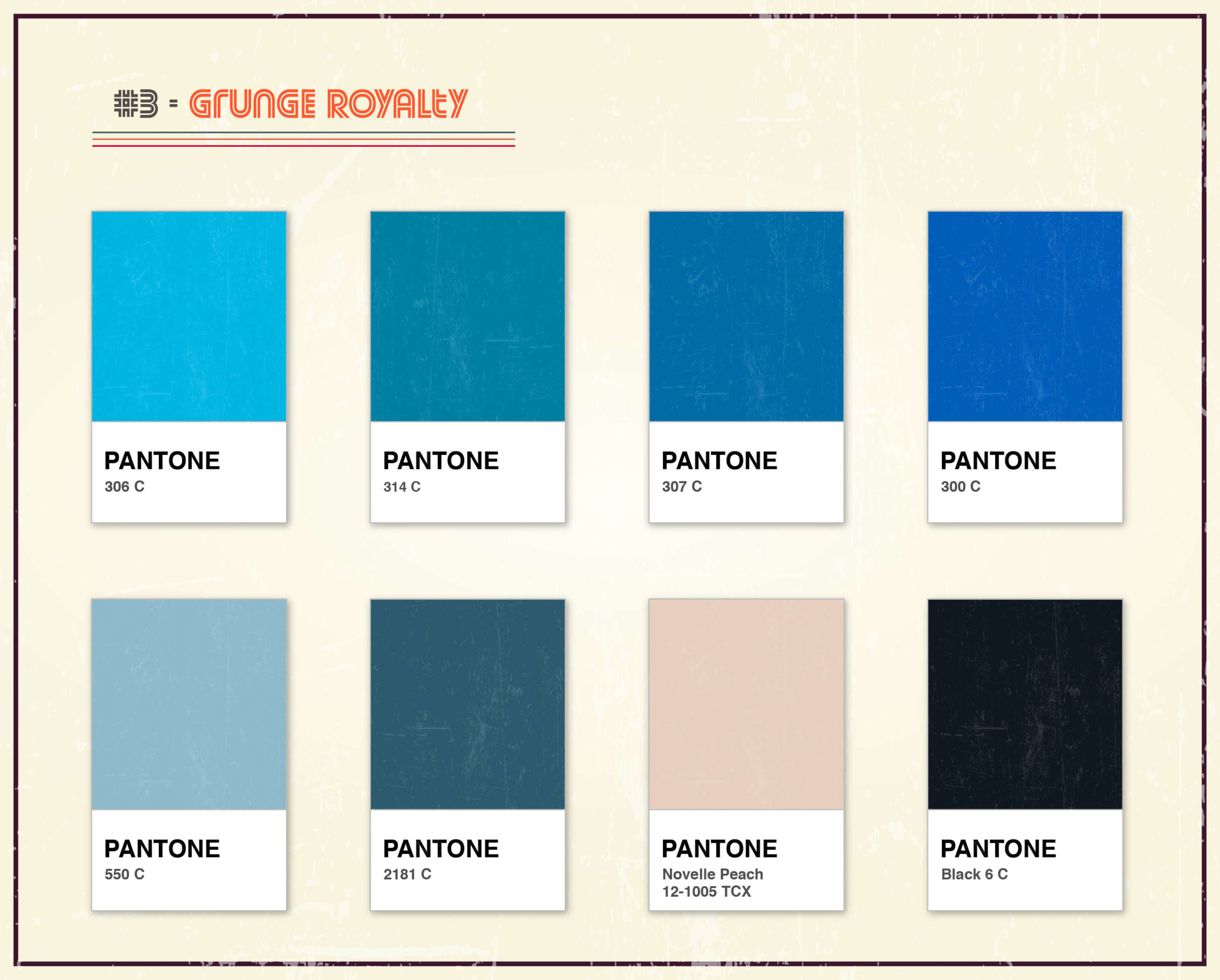 Time for a swimming trip! Although a slightly unconventional one. What would you dive into the pool for? This cult classic album took the 90s by storm and inspired a whole new generation of rock and grunge music, as well as being one of the most universally recognised famous album covers.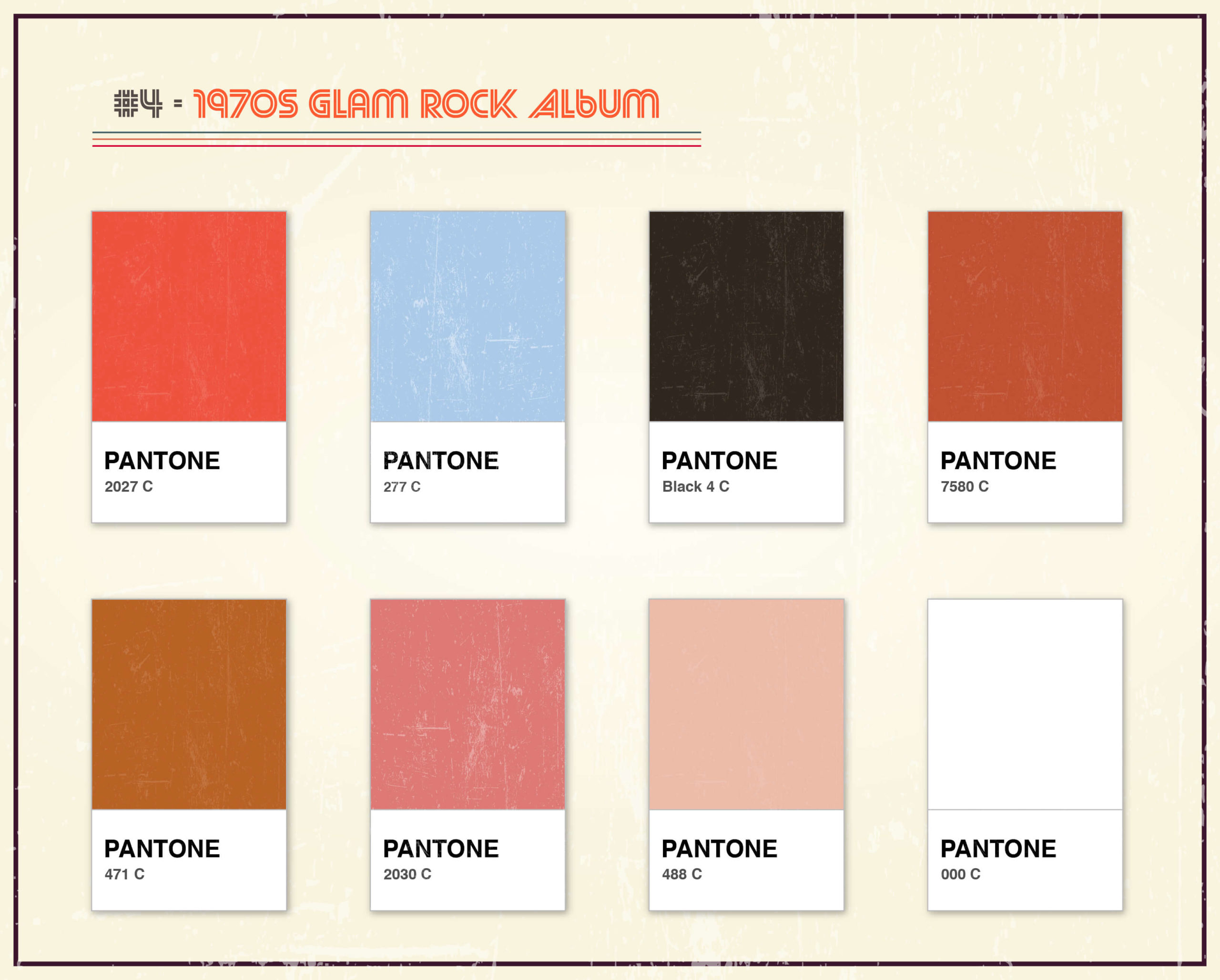 Taking Glam to the next level, this album embodied one of many different alter egos for the artist and shot us all to the stars with lightning bolt energy. He might have his eye closed on the album cover artwork, but the painted artist still takes the title as 'The Prettiest Star.'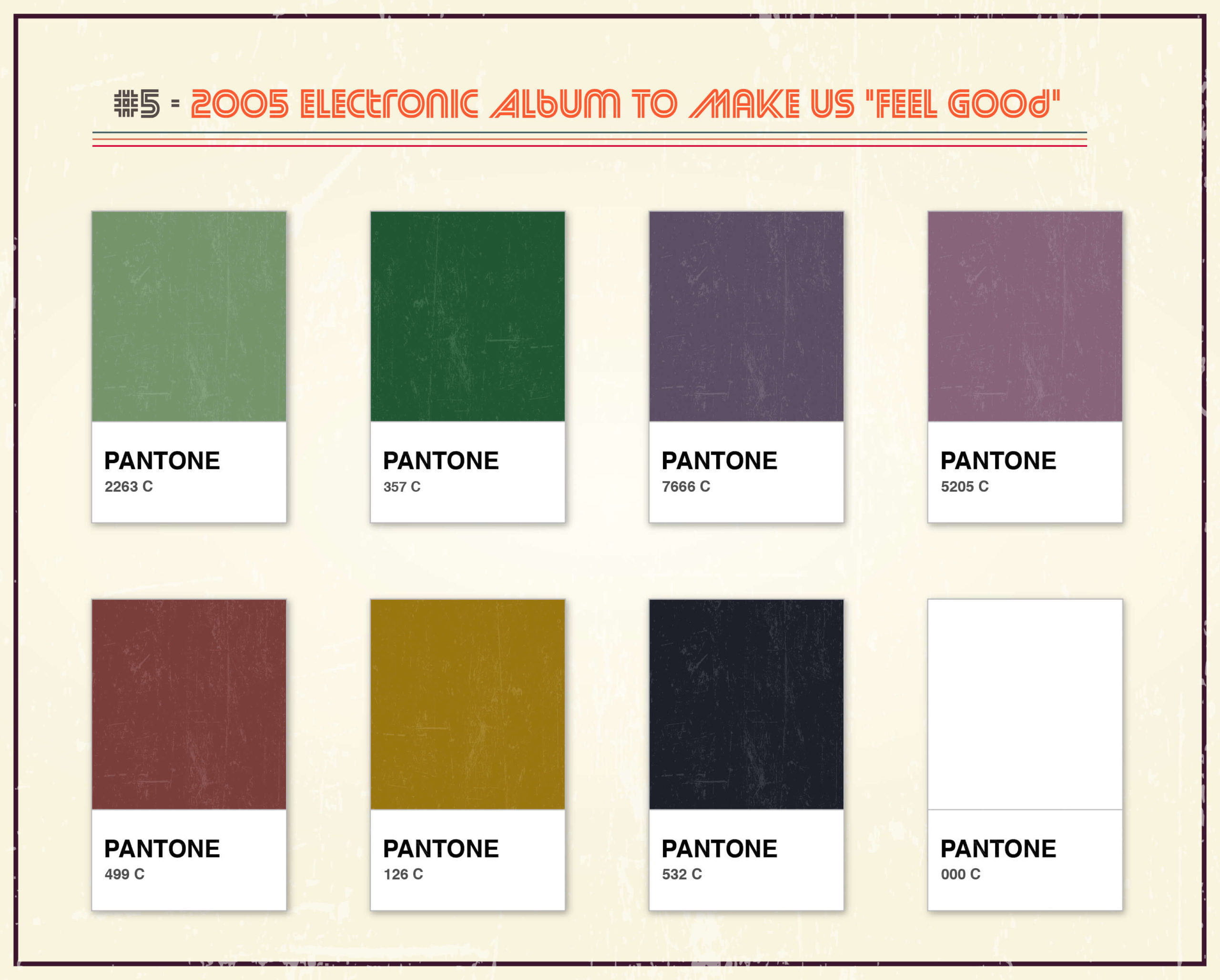 The second album by the virtual electronic band named after a large primate, this album sure wanted us to 'Feel Good'. What started off as a side project for Blur's frontman, ended up as a UK chart-topping electronic, come hip-hop, come alt-rock album that 'Dare[d]' to be different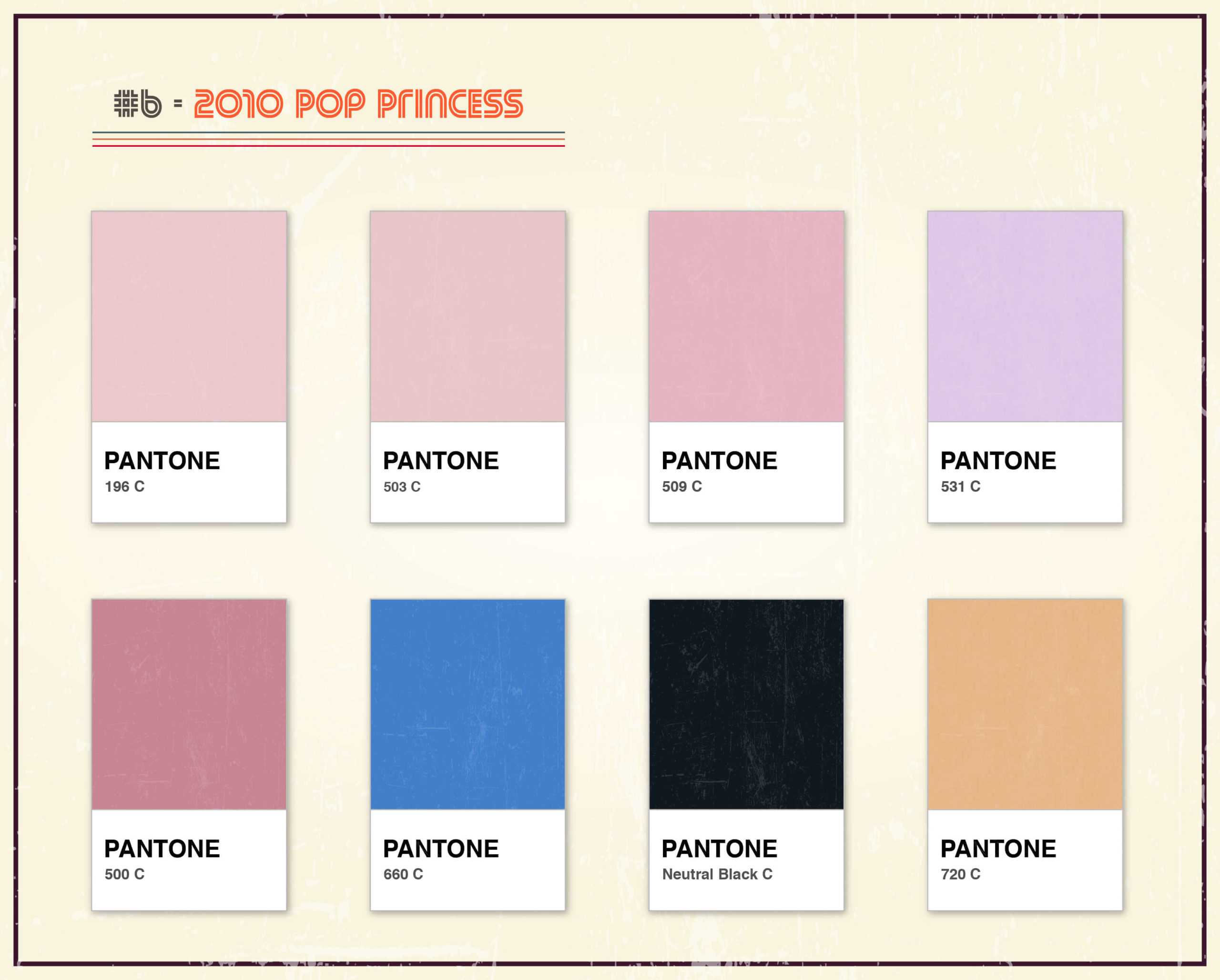 Going off like a 'Firework' this 2010 candyfloss covered pop album had us all celebrating Friday nights (T.G.I.F) with this bubbly pop princess. Packed with hits, this album really is a dream.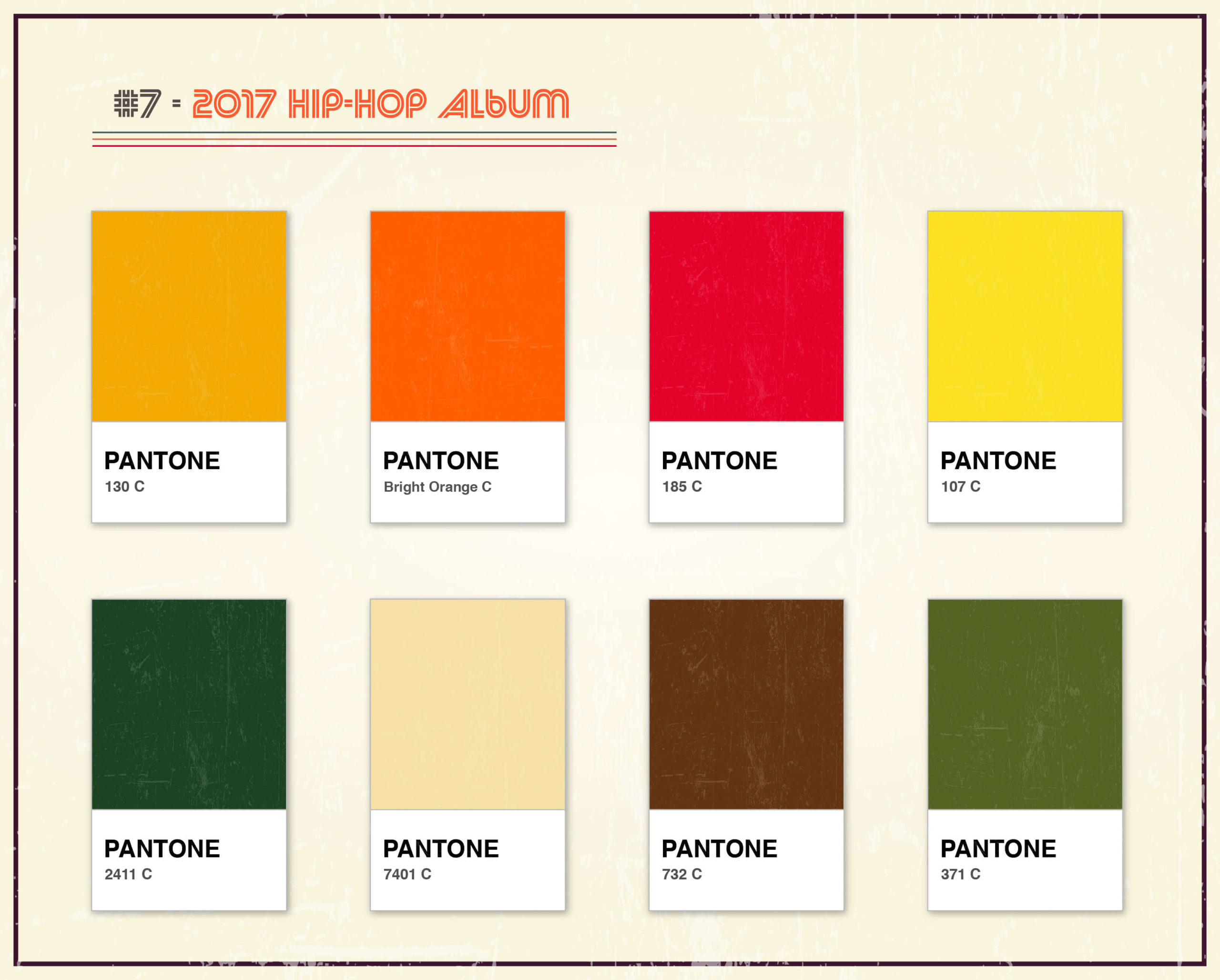 You shouldn't feel any 'Boredom' with this stand-out 2017 hip-hop album. The creator behind the album produced and wrote the album himself and kept his rapping short and sweet as he wanted to showcase the many guest artists who feature alongside him. He certainly earned his flowers with this album, and boy is it good.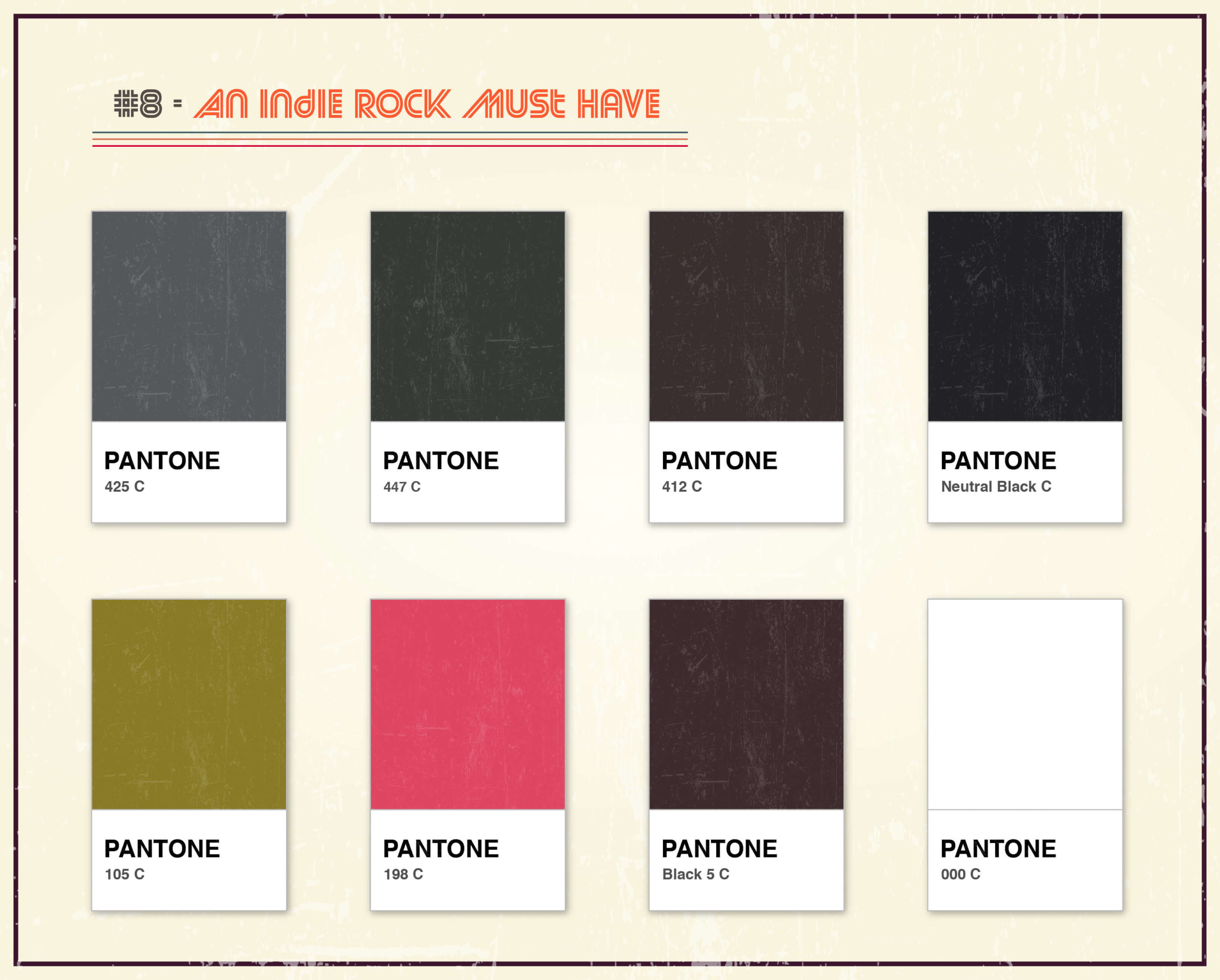 An indie-rock classic, with a strange title that could be a compliment or an insult, this album is a firm favourite with bright adolescents across the UK. It is described as "very, very fast and very, very loud" and won Best British Album at the 2008 BRIT Awards which helped make the band Sheffield royalty.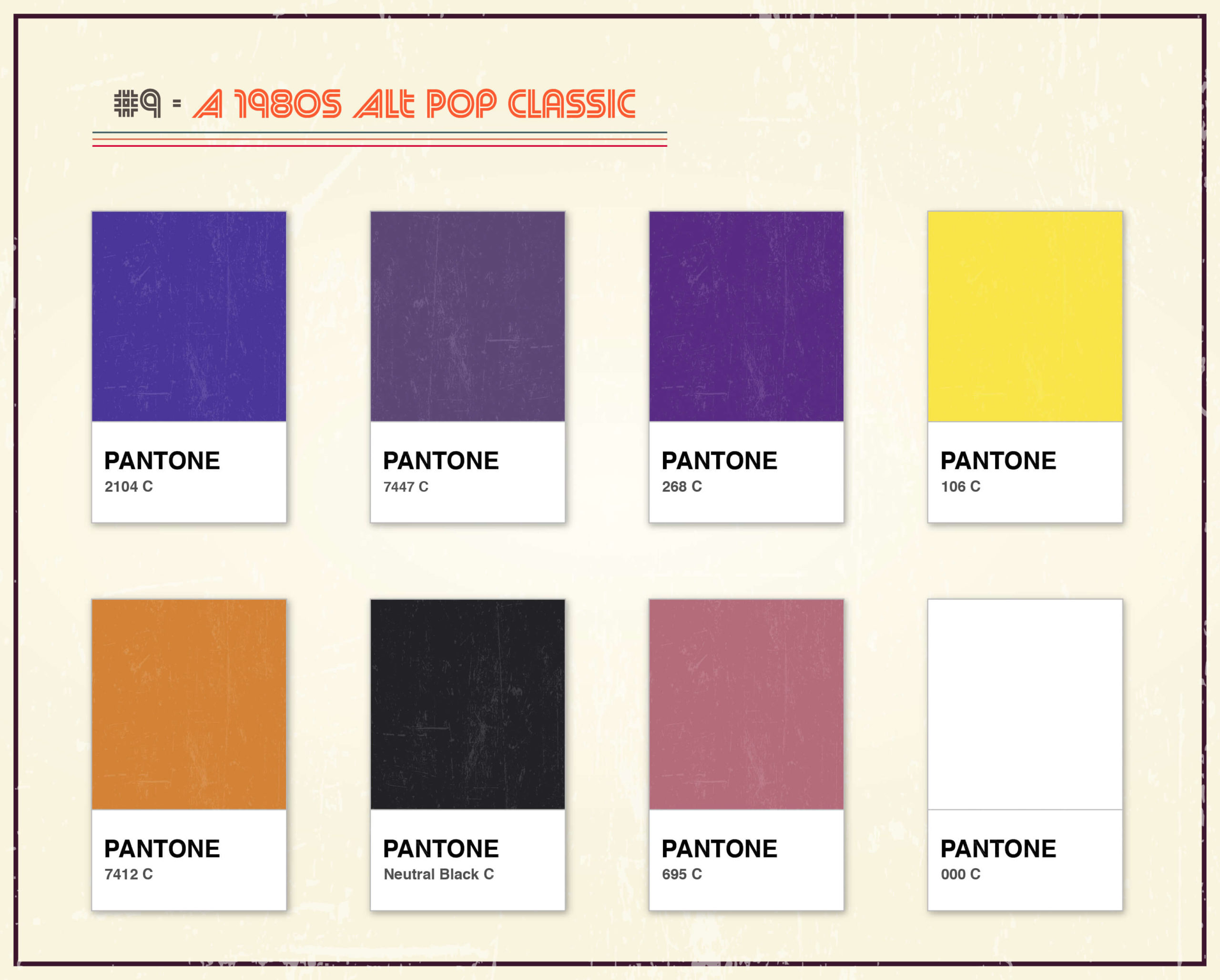 The only type of rain we'd like to get caught in! This alternative pop masterpiece has brought us countless hits to the dancefloor, making the artist music royalty. Plus, this album is so iconic, there's also a cocktail named after it!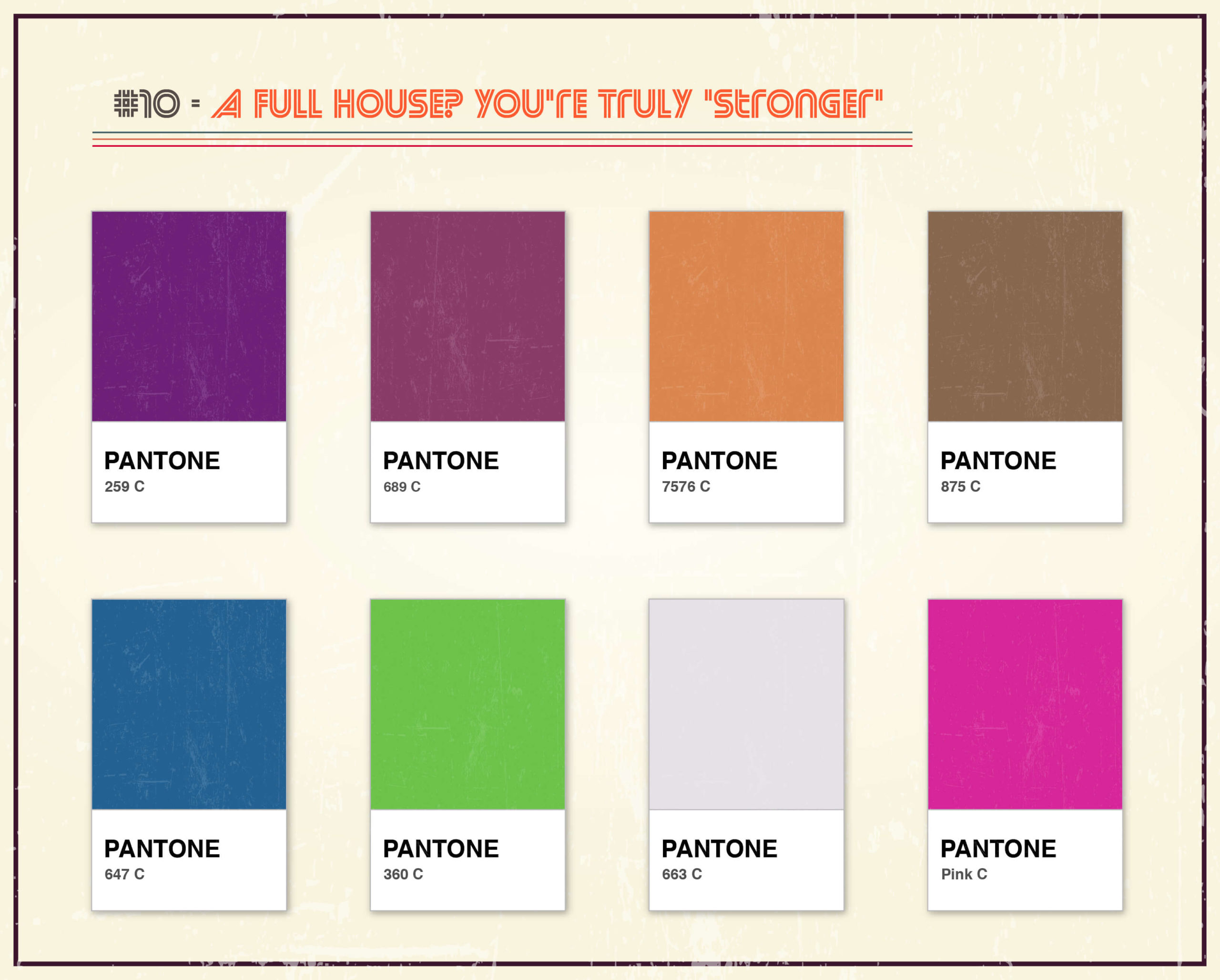 A hip-hop album that has made us all 'Stronger' as we celebrate the end of school or university. This pop-rap album features a song on 'Homecoming' and hopefully, the artist can make their way home well as, after all, his coordinate direction is in his name. 
The Answers: Album Artwork According To Pantone Revealed!
That's a wrap! How many of the famous album covers did you get? See the answers to the artists and album names here: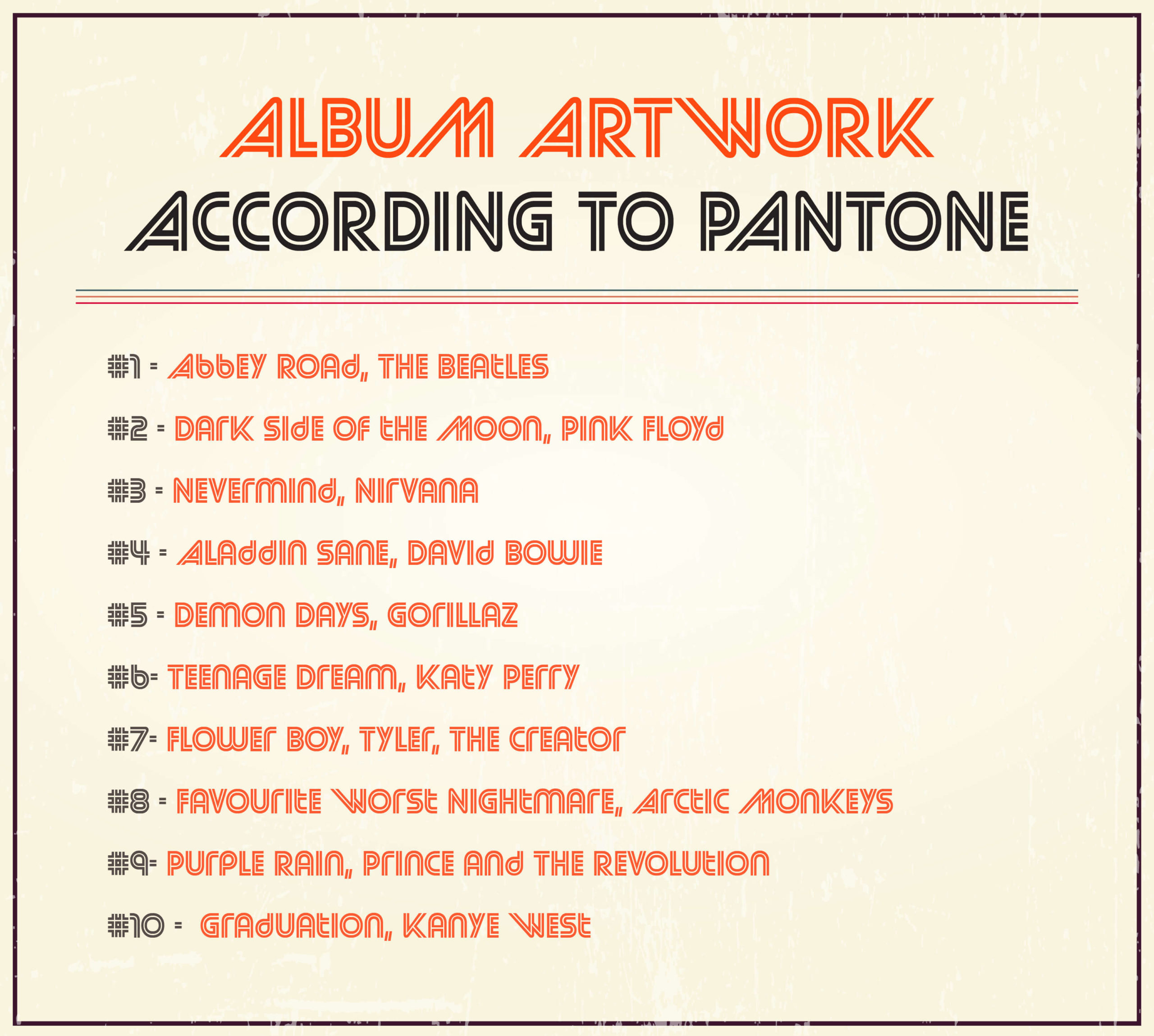 Fancy listening to the top tracks from our famous album covers quiz? Check out our Spotify playlist now!
Are you inspired to celebrate the album cover artwork of your favourite album? Create your own perfect music inspired canvas now, so you can enjoy the sound and colour of your favourite album.
Wedding Photo Ideas: The UK's Most Cherished Wedding Photos
Enter Our Dog Photography Competition Now!