We're finally into spring, which means the flowers are in bloom, we're starting to see young farm animals around and our winter blues are nothing but a distant memory.
If you're a nature photographer, you'll know that spring is the best season to capture the beauty around us, and we couldn't agree more.
From gorgeous sunsets to luscious landscapes, here at Parrot Print we're going to let you in on some spring photography tips that'll create some breathtaking custom canvas prints.
Lovely Landscapes
A glorious green landscape across a large canvas print is exactly what your home needs when the weather starts to get better.  Spring landscapes are the best, as they're so colourful against the blue sky. If you want to really bring out the colours on your print, make sure you use a polarising filter.
To add interest, try and capture landscapes that boast symmetrical shapes or unusual views, such as rows of brightly coloured flowers. To make sure you get the landscape in as well as the foreground, take your camera out of its hibernation setting.
Important People
Although the light mornings and evenings are slowly approaching they're not here yet, so the sun is still quite low in the sky. If you're taking portraits, wedding photographs or fashion shoots, this can create problems with heavily backlit scenes. We advise you to photograph people positioned to the side of the sun rather than directly in front of it. You could also photograph subjects under the shade of a tree and use your flash to fill in the shade. If you're unsure on how to use your flash, check out our flash advice – you won't believe how common these mistakes are!
Bloomin' Brilliant Flowers
When it comes to photographing flowers and blossoms it's all about capturing patterns and colours. You can't be scared to get your hands dirty, as you need to get down in the flower bed and zoom right into your subject. We recommend a wider angle lens and very little depth of field - maybe around f/5.6. If you're looking for flowers that complement the spring trend you're trying to create, we suggest finding a collection of daffodils – they're bright, bold and golden yellow! To perfect your photography skills, take a look at our in-depth introduction to photographing flowers.
Stunning Sunrises and Sunsets
As plants bloom and grow and the weather brightens, it's the perfect time to take advantage and explore the changes around you. It's worth remembering that colours tend to vary in the morning more than they do in the evening.
Many spring mornings still boast mist and fog, which can be rather beautiful if captured at the right angle. Your camera may have a few exposure problems, however, you can use exposure compensation to rectify this. If the sun is trapped behind some clouds and you're left with washed out grey skies, try using a neutral density grey graduated filter to bring some colour to your photo.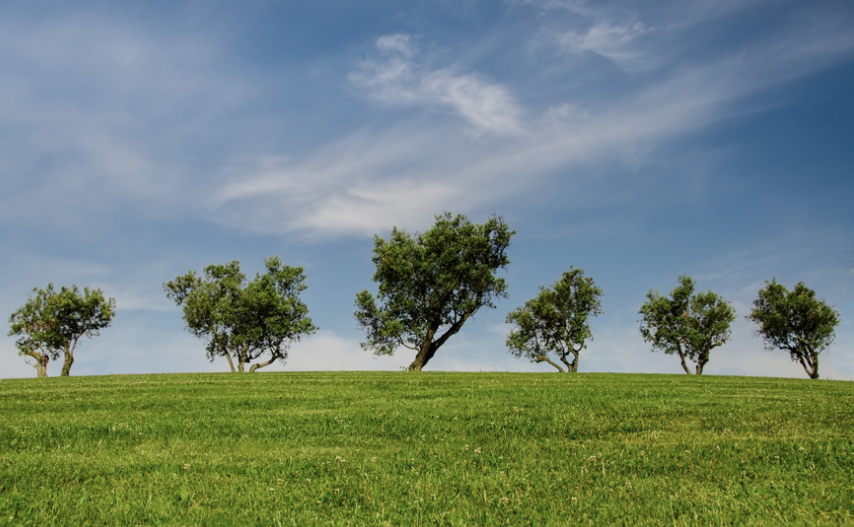 Have you got any spring photography tips? Please share your spring canvas prints with us on Facebook and Twitter