If you made it your New Year's resolution to make more of your photography hobby, putting your photographs in front of a wider number of people's peepers is a good place to start. Instagram is undoubtedly the photo-sharing platform of the age but it is a mobile platform at its core, so for online exposure you might want to look elsewhere.
Perhaps you like the ideas that one of your photos might end up being used in someone else's personalised canvas print or on a blog somewhere. Or you'd like to share your work but limit its use so that it isn't used commercially. You may even want to explore how you could start making a little money out of your hobby by selling your photographs online to fund the purchase of your latest piece of kit.
Here's a brief introduction to getting your photographs noticed on the web…
Photo sharing online
There are many photo sharing sites on the web, which usually have extra in-built features to allow you to edit your work. As well as exploring the features, be sure to check what privacy options your photo site of choice gives you. Flickr is perhaps the best-known sharing site. It allows you to create galleries, edit and tag your images, explore the work of other photographers and the app allows you to add photographs to your albums on the move. You can set the restrictions on your photographs to say whether you're happy for other people to use your work and how you'd like to be attributed, if at all. Flickr has been going since 2004 and as such, has built a large photographic community, so it's a great place to look for inspiration and also for photographs you'd like to use in creative work.
Looking for a photo to use as the basis for your next personalised canvas print? Try Creative Commons, or Acclaim Images - Professional quality stock photography- search by keyword and check the permissions for use. Like many of the photo-sharing sites, Flickr offers a free and a paid pro version.
Photobucket, another well-established site works on the same business model. There are lots of ways to customise your images on photobucket, where you can even make your own gifs and there's easy sharing to other social media platforms such as Facebook and Twitter too.
Photo selling online
The amount you can earn by selling online varies a lot by the sites you use, how many photos you sell and the types of permission granted for sale. A lot of photographers start out by selling images to stock photography sites, who generally give you a small fee every time your image is downloaded. If you agree to sell your photos only to that site you'll generally earn more. You may only get a few pence for every download, but if you have a photo accepted that turns out to be very popular you could earn money for many years down the line. Shutterstock have an earnings schedule, which you can view here and also have a downloadable guide to get you started.
If your image is niche enough or taps into a particular trend or keyword, you can make a decent supplementary income to help fund your photography interest. Other similar sites include Fotolia and iStockphoto. Photographers Direct operates a little differently and gives you a little more control as you deal direct with buyers.
Do be aware that anyone who is identifiable in your photographs will need to sign a model release form. You'll also need permission from property owners if their homes and businesses are identifiable and registration plates should be blurred.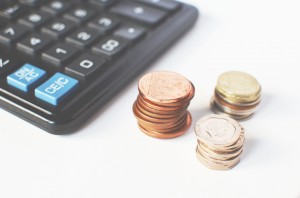 Do you have big plans for your photography this year? Do you earn money from your photography, either by selling online or transferring your images to canvas to sell as artwork?