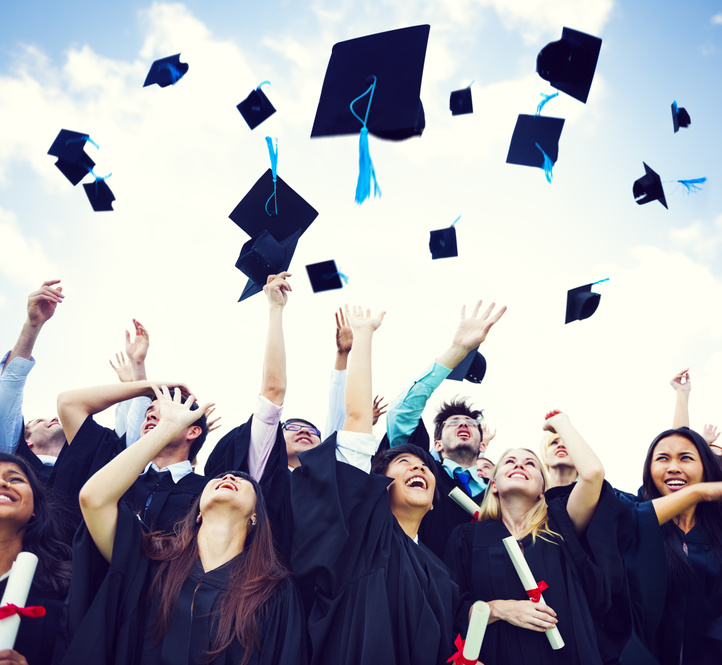 For many university students their graduation ceremonies are fast approaching and while for many this means preparing the perfect outfit, it's also important to think about how you're going to capture this life-changing day.
These kind of celebrations wouldn't be complete without a professional photographer on hand to snap a shot of you looking dapper in your cap and gown.
However, if you want something a little different from the ordinary we've put together some ideas for you to capture your graduation day in ways you'll remember forever.
Put the 'u' in graduation
You may find the day flies over, but infact there's a lot of waiting around until it's your time to take the stage. This is the perfect opportunity for you to take some selfies of yourself amongst the action and let's face it, you know your best side better than anyone else. With full control of your camera and instant results, you'll probably capture the best image of yourself, which you can print on a canvas and have it on your wall for years to come. And don't forget, if you want to get more of yourself in the photo take a selfie stick with you.
Group shots
As well as studying, the friends you've made are a huge part of your university experience, which is why group photos are essential. It might take a while and a lot of effort to coordinate everyone, but once you've got the shot it's a photo you'll always treasure. Plus, a great photo can be printed on a canvas and given to your friends as a keepsake, which is the ideal present if they're going back home or taking some time to travel.
You don't always have to use the cap and gown
A great way to remember your university experience is to capture you in familiar settings such as; posing in front of your shared flat, reading a book in the library where you spent so many late nights, sitting next to popular landmarks around the university campus or even sitting in your favourite lector theatre - the possibilities are endless. These images make for a excellent collage on a canvas, and are a great way to look at loads of memories all at once.
Family matters
It may be a big day for you, but it's also a special day for your family. And what's a better way to make them feel more involved than taking some family portraits. Having some happy snaps of your nearest and dearest is definitely a way to treasure an important day for you both, and it could make for a great family photo to hang in the living room of your home.
If you have any treasured graduation experiences, or photos please share them with us!