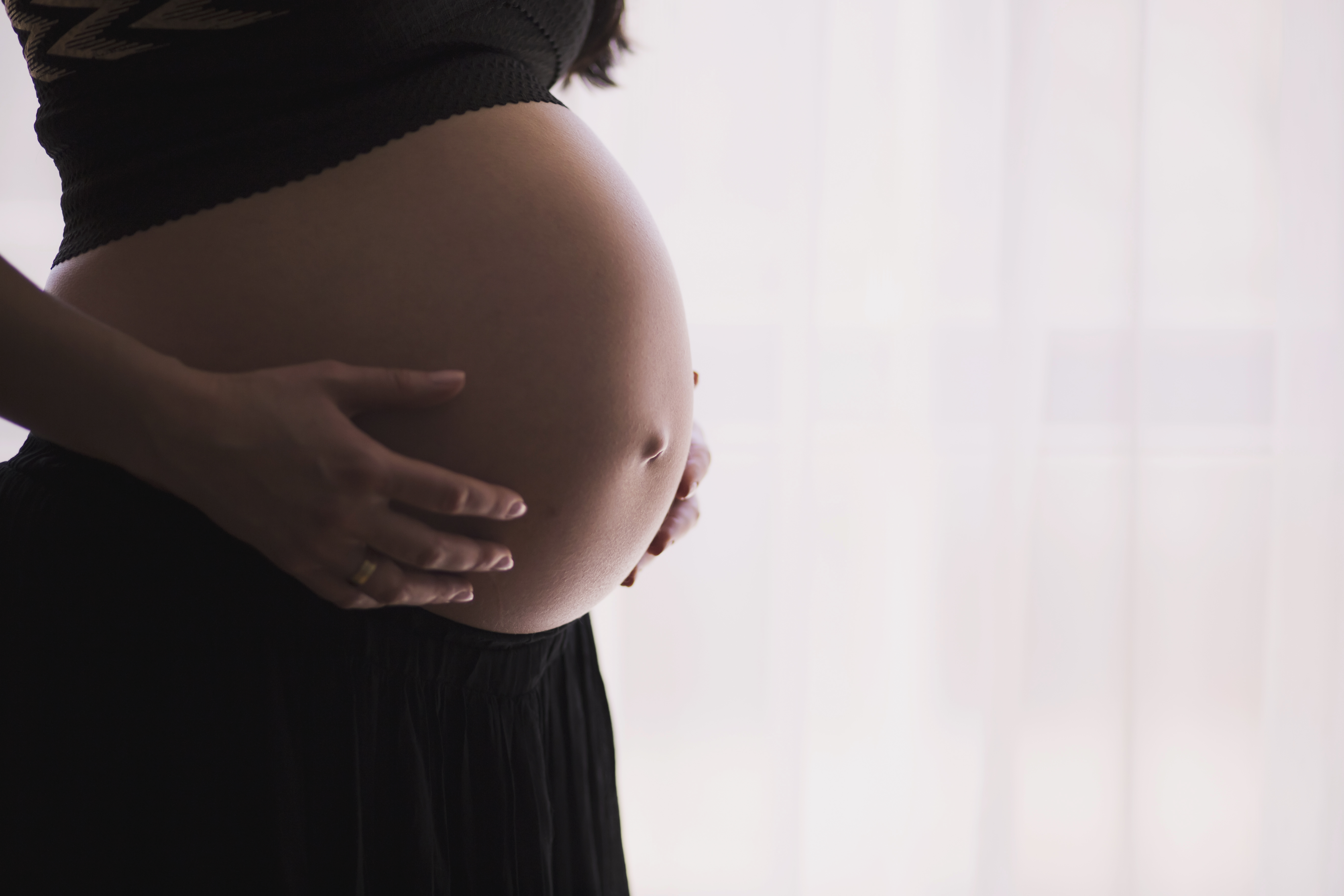 When capturing important life events, sometimes a smartphone just doesn't cut it, which is why many parents-to-be are reportedly leaving it to the professionals more and more often.
We've spoken on the blog before about the rise of maternity photography in the UK as well as sharing ideas for hosting your own mother-to-be shoots and pregnancy announcements. Now, rather than waiting for a few days or weeks after arrival to have a whole family shoot, couples are welcoming the photographer into the delivery room. Parents are commissioning professionals to document labour from start to finish, capturing birth in all its glory.
This US trend, which spawned The First Hello Project is really starting to take hold here in the UK. So, here at Parrot Print we're exploring the latest photography trend - birth photography.
Bump, Birth, Baby
Birth photography is the bridge between the pregnancy options that are already available to expecting mothers. These include pregnancy shoots and newborn shoots, as well as creating casts of their tummies. So, birth photography simply allows parents to document the whole experience, from bump to birth, and baby
Point Of View
It's such a popular trend that even professional photographers are doing it themselves. Experienced photographer and expecting mother, Lauren Chenault managed to give birth and capture these incredible images - wow!
We've seen plenty of images from parents, but if you're interested in hearing the process from a photographer's point of view, then take a look at this interview with Kate Griffin.
Memories That Won't Fade
Here at Parrot Print, we think birth photography is a fantastic idea. Even the slowest of labours can seem to go fast as they happen. So, for those in the thick of things, details can blur or aspects can be missed. Having someone there to document the experience for you will result in once-in-a-lifetime images that will be utterly unique. The perfect type of photos to transfer to canvas.
Giving Birth To Art
Birth photography has become so popular that there are now competitions that professionals can enter. The International Association of Professional Birth Photographers hosts a yearly competition that showcases the story behind labour. The pain, perseverance and finally the relief; documenting a baby's first moments of life and the family's first moments together. The 2017 winners have just been announced and if you take a look and the winning photos they show the struggles mothers go through to bring life into this world, and the sheer joy that followers.
Is A New Trend Developing?
Moving on from birth photography, there is a new trend that's started to develop and it's placenta photos. Until recently, the placenta wasn't typically part of a photo shoot, however, that's changed. Since bringing a photographer into the delivery room more mothers are opting to keep their baby attached to the placenta long enough to have a few photos taken. What do you think of this up and coming trend?
What do you think of this trend? If you're soon to be a parent, is this something you would think about doing? Please share your thoughts with us!